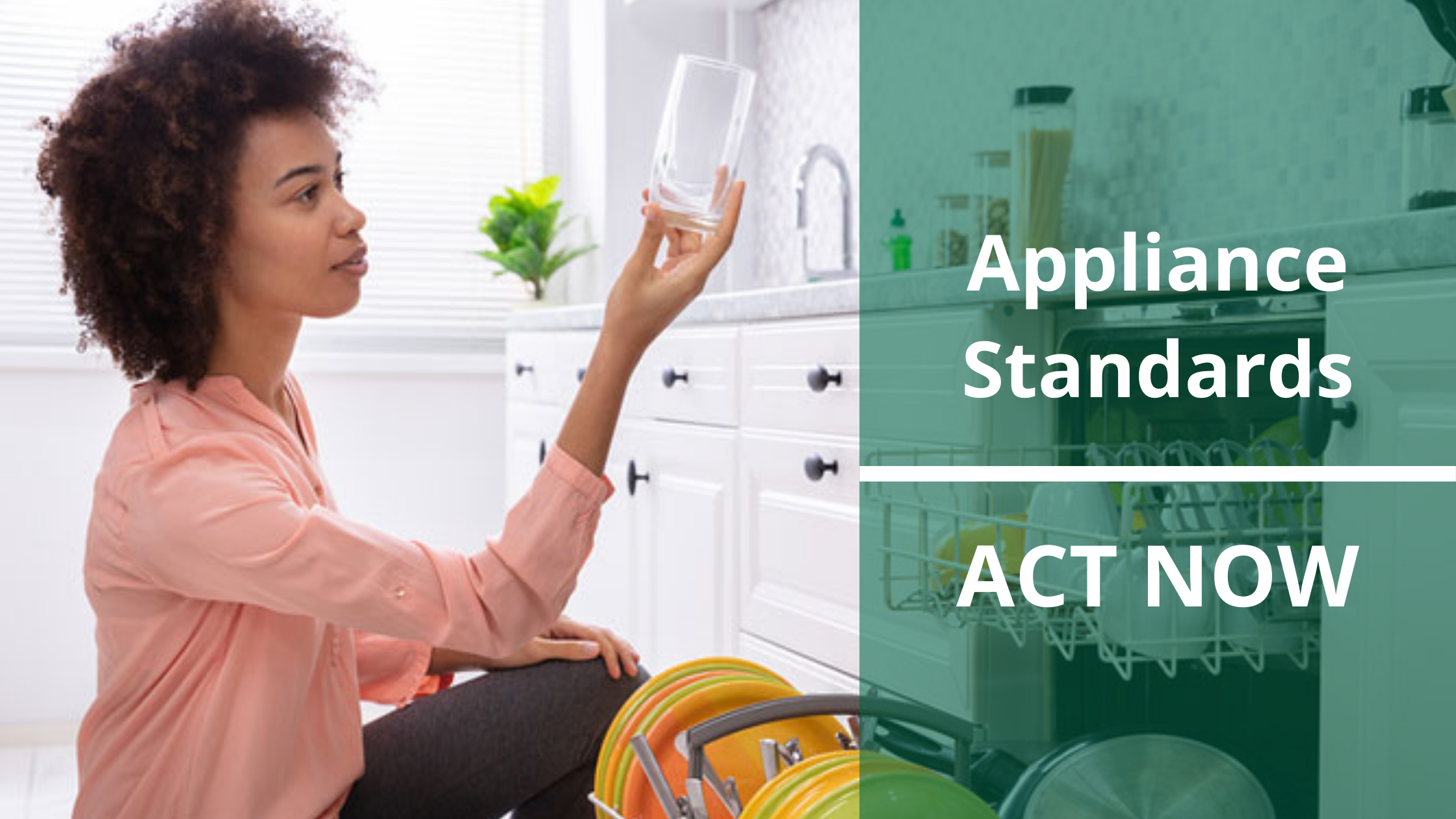 This week, after about four months of lower-than-usual demand due to the coronavirus pandemic, demand is climbing to normal hot weather levels—enough to cause a potentially expensive and polluting peak day.
On peak days, we remind New Englanders to turn up the thermostat, turn off lights, and delay charging devices or electric vehicles—all to attempt to lower the peak electricity usage of the day and avoid turning on dirty power plants. But efficiency and conservation are important year round—in fact, as we have written many times, energy efficiency is one of the most powerful tools we have to reduce emissions and save consumers money.
What if there were a simple, free policy that would save money, water, and energy year round, all without any effort from consumers or any impact on the economy? This magical policy exists, and it's called appliance standards! In the coming weeks, we need your help to update appliance standards in Massachusetts.