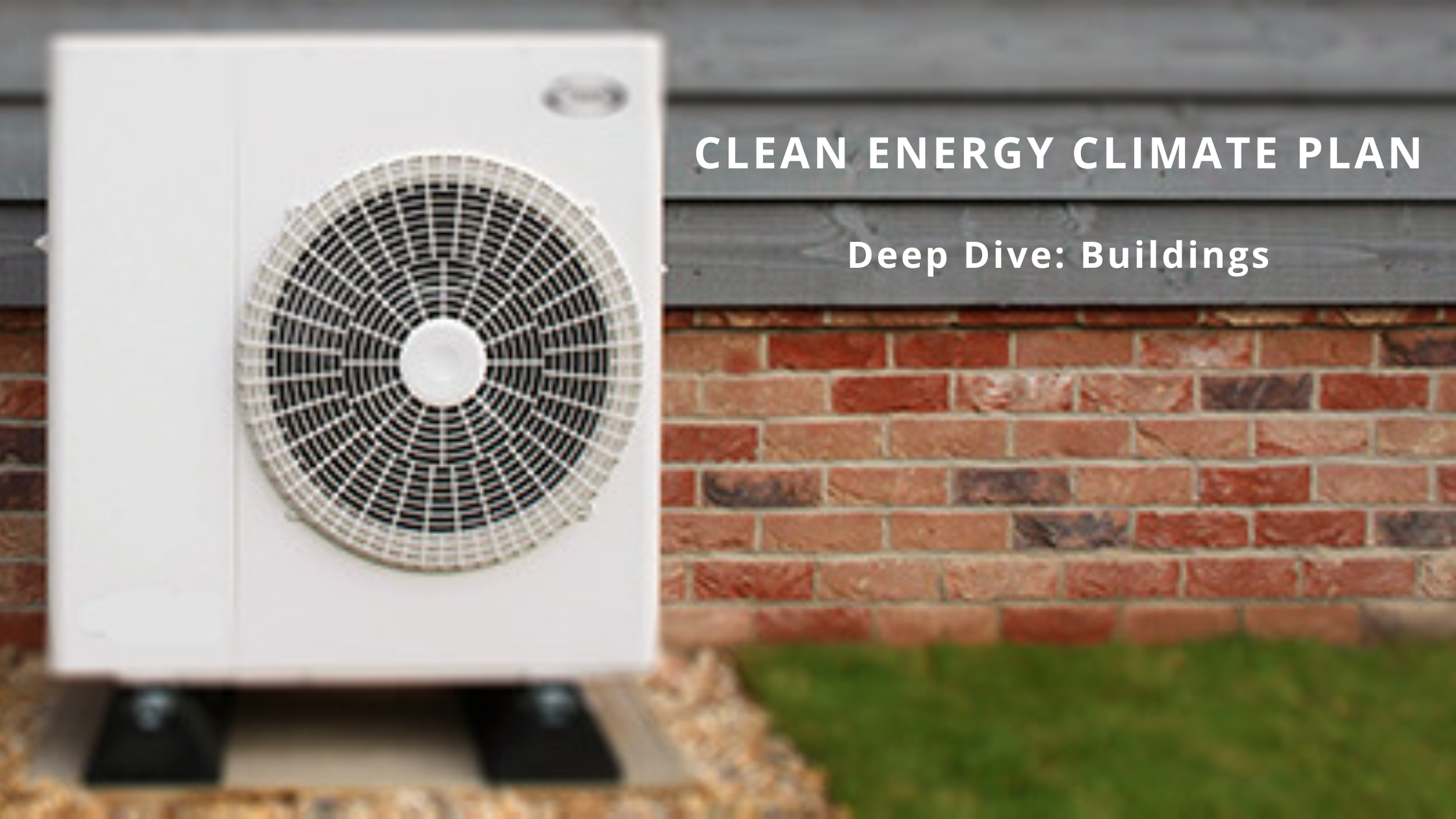 This blog covers strategies outlined in Massachusetts' final Clean Energy and Climate Plan (CECP) to reduce greenhouse gas (GHG) emissions in the buildings sector. For more background on the CECP for 2025 and 2030, read this blog.
---
Residential and commercial heating and cooling contributed 29.5 million metric tons of carbon dioxide equivalents to Massachusetts' emissions in 1990, or about 15% of total GHG emissions. The newest draft of the state's Clean Energy and Climate Plan (CECP) now calls for a 49% emission reduction by 2030 relative to 1990 in the heating sector (virtually the same percentage decrease as the economy-wide target of 50%).
For the last several years, we have seen emissions fall significantly from within the electricity sector, while building emission reductions have been more stubborn. Here's what the CECP says we're going to do about that, and our take on those strategies.
Clean Heat Standard
To reach 49% emissions reduction in the buildings sector, the CECP talks about developing a "Clean Heat Standard." A Clean Heat Standard could require suppliers of heating oil, propane, natural gas, and/or electricity to earn or purchase credits from an increasing percentage of buildings that have reduced emissions through retrofits that decrease their energy footprint and utilize clean heat technologies, such as electric heat pumps.
The CECP indicates that we can expect more detail on the Clean Heat Standard later this fall when a report is released from a separate Clean Heat Commission, which we've written about before here.

The CECP doesn't give us enough detail on the Clean Heat Standard for Green Energy Consumers to be in support or opposition. It's clearly a work in progress. But a Clean Heat Standard of some kind is necessary.
While it's possible to dramatically reduce the carbon footprint of new construction, most of the building stock in 2030-2050 is already in place. For that reason, we cannot get to our greenhouse gas reduction goals without a strong, disciplined retrofit policy. Over the next weeks and months, we will be weighing in whenever and wherever possible on the Clean Heat Standard issue. Based on what we have read so far, our key policy principles are the following:
The standard needs to be put in place as soon as possible to achieve the 2025 and 2030 emissions reductions targets.

The standard has to get increasingly rigorous each year.

Gas utilities should not be able to earn credits for "renewable natural gas" or hydrogen.

The standard will produce benefits in terms of consumer savings, emissions, and health. But there will be costs. Those costs should not be financed in our electricity rates because that would be counterproductive as we encourage people to adopt electric vehicles and heat pumps. Any costs associated with the standard should be placed on fossil fuels or paid for by other funding sources.

Whether the standard comes out with a policy design that is simple or complicated, it has to be equitable. Low- and moderate-income consumers need to share in the benefits and be protected from the potential increase in the cost of home heating.
There has to be a serious program component to transform the market for heat pumps. Installation costs have to come down and installation quality has to be assured.
Other Building Policy – Coming Soon?
In addition to the Clean Heat Standard, the CECP hints at some other policies that may be coming soon to address building sector emissions.
Insofar as new construction is concerned, the CECP assumes the implementation of a Stretch Code policy where cities and towns could adopt a building code that would bring new buildings closer to net zero emissions than the statewide code does. As we wrote in March, it appears that the state had a better Stretch Code in mind in the draft CECP than what is on the table in the latest version.
The CECP touches on other building sector policy ideas but foreshadows that more detail is coming from the Clean Heat Commission. Green Energy Consumers is very interested in the range of policies this Commission may recommend, including Building Performance Standards and Home Energy Ratings.
As mentioned above, the Clean Heat Commission's work is going to be very important. How important, exactly, will also depend upon how its report is viewed by our next governor, given that Charlie Baker is not on November's ballot.
The CECP also goes into some discussion about the future of the gas utility. If we are going to reduce heating sector emissions by something like 90% by 2050, we have to gradually disinvest from gas infrastructure and make big, annual investments into heating sector electrification. The CECP talks a bit about that challenge but doesn't prescribe a plan. Again, that will be a big job for the next governor. Green Energy Consumers Alliance will do its best to influence the debate on this topic of utmost importance to all of us.
Too Much Backloading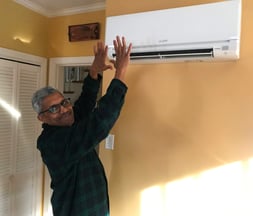 Our big takeaway from the buildings section of the CECP: Nothing in there is going to produce significant GHG emissions for a few years.
The report depends a great deal on the installation of about one million heat pumps by 2030, local adoption of the forthcoming net-zero stretch code, stellar performance by Mass Save, and more.
We cannot just hope for the best. There needs to be a contingency plan in case the building sector fails to reduce emissions via what this CECP has in store.
To us, that brings it back to the fact that the state's Clean Electricity Standard needs to be increased by more than what the CECP has proposed. Read more about that in the next post in the CECP series, a deep dive into the electric power sector!
If you want to learn more about the CECP, especially transportation, buildings, and electric power, join us at an upcoming webinar on July 19th!

---
P.S. The CECP comes out just as the conference committee in Massachusetts is working on the final version of a 2022 climate bill. This bill reinforces and complements many of the elements in the CECP. Please take a moment to reach out to your legislator to call for a strong climate bill! We have a page with instructions here.