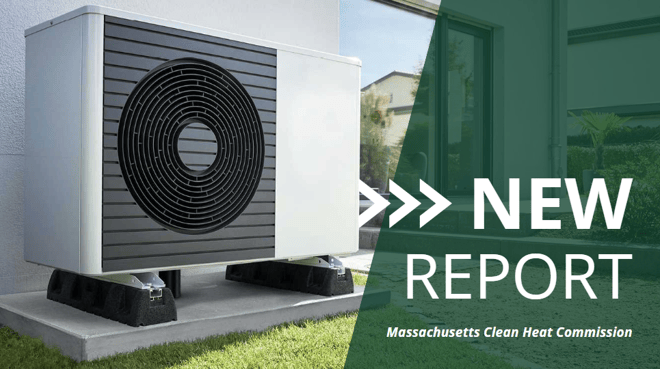 On November 30, the Massachusetts Clean Heat Commission released its long-awaited report with recommendations for "strategies and policies to achieve deep emissions reductions from heating fuels in the state." We've been waiting for this report for a long time (see our open letter to the Commission from January 2022 here), but it's important to note that the report does not set policy itself. We expect the report to be well-read by Governor-Elect Maura Healey and the legislature – the ultimate deciders for what happens now.
What's In the Report
The report is 70 pages long (and we read them all) - here's our interpretation of its top takeaways, with some comments from us in italics.
At a high level, the report:
Reaffirms the state's obligation to reduce economy-wide greenhouse gases (GHG) in the building sector to net zero by 2050 and that doing so requires phasing out fossil fuels via heating electrification.

Appropriately highlights equity as a major, cross-cutting consideration for any building decarbonization policy and specifically points to the need to accelerate the decarbonization of the state's affordable housing stock.
Calls for joint energy system planning, meaning coordination between the Department of Energy Resources (DOER) and the Department of Public Utilities (DPU).

That's good common sense.

Proposes the establishment of a one-stop shop called the Building Decarbonization Clearinghouse that would be an umbrella for all related incentive programs, such as Mass Save. The report further says, "The Commission also strongly suggests that the Mass Save structure is not suited to lead decarbonization efforts in the Commonwealth, and its programs cannot independently achieve the pace and scale of transformation necessary."

Points to the need for a Climate Bank that would be coordinated with the Building Decarbonization Clearinghouse.

Makes sense from the Commission's perspective; we think the Commonwealth needs a Climate Bank or Green Bank to support decarbonization in the transportation and power sectors too.

Acknowledges that substantial new financial resources must be brought to bear to building decarbonization. The Commission specifically points to the establishment of a Clean Heat Standard (CHS) as an important piece in the ways-and-means puzzle.

Identifies electric operating costs for air-source heat pumps as being greater than those for natural gas and therefore a barrier to widespread heat pump adoption, especially for low- and moderate-income households.

Yup. Electric rate design is a complex topic and has equally important implications for the electrification of transportation. Green Energy Consumers intends to engage in this discussion in whatever form it takes place.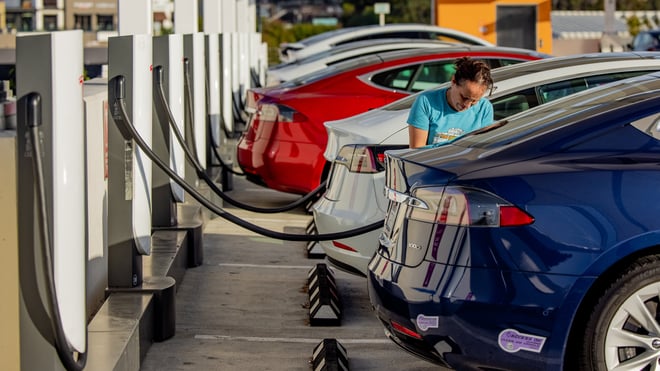 Recommends expanding the usage of benchmarking (AKA public energy reporting) for buildings of all sizes, following Section 40 of the 2022 climate bill which requires buildings of 20,000 square feet or larger to report their energy usage to DOER.

Great. Benchmarking is a fundamental concept in energy efficiency.

Recognizes workforce development as a critical undertaking in building decarbonization.

We could not agree more. Green Energy Consumers' experience with the buying groups for heat pumps that we have organized informs us that demand for heat pump installation and related energy efficiency services is

already strained

at current demand levels. Heat pump installations will have to grow by a factor of about 10 in a few years and that will require many more well-trained technicians than we have today.
What Is Missing?
There's a lot of good stuff in the Clean Heat Commission's report, but we were disappointed by the absence of a couple of key ideas we think are crucial for decarbonizing the heating sector.
The Commission did not call for a change in leadership at the DPU, which we believe to be absolutely necessary. Good policy development and implementation depend upon the organization, funding, and people. DPU needs a new set of commissioners to reach our climate goals.





The Commission's report does not give us enough details on a Clean Heat Standard. With such little detail, we cannot say whether a CHS will be well-designed or not. (More on the CHS below.)




We are glad to see a call for energy benchmarking for more buildings, but we would have preferred to see the Commission embrace the policy of Building Performance Standards

, similar to what is already in place in the City of Boston.
A Note on "Alternative Fuels"
If phasing out fossil fuels is the goal, then we must gradually turn the spigot down on methane (the gas in our pipelines), heating oil, and propane as we increase heat pump adoption. The Commission's report clearly is pro-electrification and that's great. We are particularly glad to see that the words "hydrogen" and "renewable natural gas" (RNG) are not used once in the whole report, undoubtedly to the chagrin of the gas utilities.
Unfortunately, the report does leave the door somewhat ajar to these "alternative fuels" with this statement, "As necessary, advanced liquid biofuels and alternative clean fuels will be utilized on a limited basis for specific end uses, such as high-temperature processes or thermal back-up. Any such alternative fuels or approaches will be scientifically supported to reduce GHG in both the short-term and long-term after taking life-cycle emissions into account." So, we need to remain vigilant and slam the door on the idea of mixing RNG and hydrogen with pipeline gas.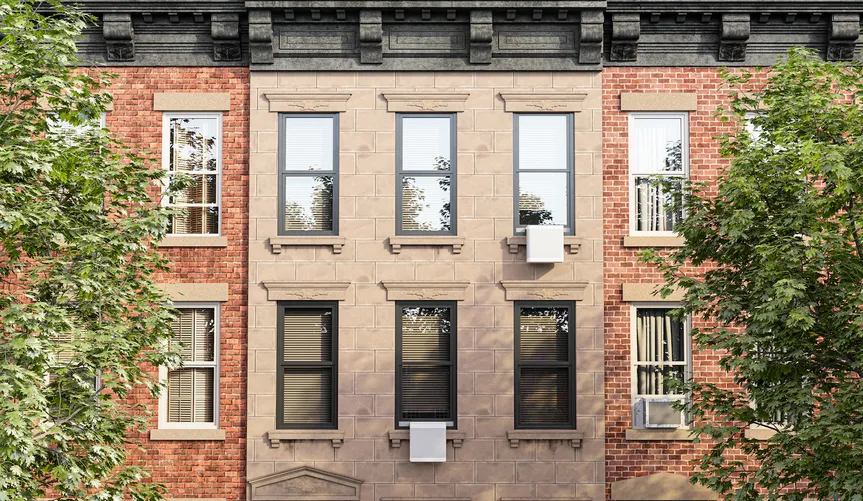 A Framework To Support Electrification
Within just a few years, we need to install 100,000 heat pumps annually. Currently, Mass Save is on a pace to install less than 15,000 heat pumps in 2022, while offering incentives of up to $10,000 each for homeowners (low-income consumers receive larger incentives). If $10,000 continues to be the incentive required to increase adoption, we need to come up with $1 billion per year.
In recent years, thanks to supply chain problems and rising demand, heat pump costs have risen. A huge amount of effort has to go into driving down the cost of heat pump installations, but until we see lower costs materialize, we have to at least think about where the $1 billion will come from or we won't be serious about reaching our climate goals.
That's where we see a Clean Heat Standard coming in - we see a CHS as necessary to create a market for heat pumps. If gas utilities or heating oil dealers are going to sell fossil fuels, they should have to earn an increasing amount of "Clean Heat Credits" each year. If installing heat pumps generates these credits, a CHS could kickstart the market.
We Need More Funding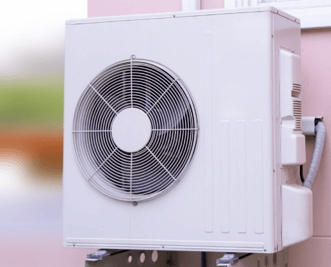 A Clean Heat Standard could provide a long-term source of funding for heat pumps. But we need an immediate source of funding too.
The federal Inflation Reduction Act will contribute about 20% of the heat pump tab in the form of tax credits and rebates. But that leaves a huge gap. Hopefully, the Massachusetts legislature will allocate some other federal dollars to the effort. We're part of a coalition asking for $300 million for the Zero Carbon Renovation Fund. That's a much-needed down payment on what we need – but for just one year. We hope the legislature will pass the Housing and Environmental Opportunities (HERO) legislation, sponsored by the HERO coalition, of which we are a part. HERO would double the current Deeds Excise Tax (from $4.56 per $1,000 to $9.12 per $1,000), upon the sale of real property, to generate approximately $300 million in new revenue each year, with the increase split evenly (50/50) between affordable housing and climate. But even with that, the electrification funding gap is still a canyon. And that is why a good CHS is necessary.
What's Next?
The Commission's report will undoubtedly be on the desks of several appointees, not yet named, of the incoming Healey administration. At Green Energy Consumers, we will be ready to participate in discussions, whether legislative or regulatory. We will need your help to make the case for strong and equitable building decarbonization policies. Stay tuned.