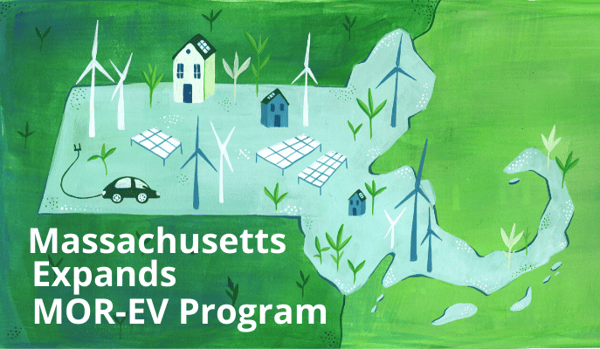 At yesterday's Massachusetts Zero Emission Vehicle (ZEV) Commission's quarterly meeting, the state announced a change to the MOR-EV rebate program. This important electric vehicle incentive will now be available to commercial fleet owners, as well as individual residents of the Commonwealth. We applaud the state for taking this step and are encouraged by conversation that further program changes may follow. In fact, we have a couple of ideas...
About MOR-EV
MOR-EV is Massachusetts' only direct consumer incentive program for the adoption of electric vehicles (EVs). Instituted in 2014, MOR-EV has helped get over 16,000 EVs on the road in the Commonwealth. Though it ran out of funding in September 2019, Massachusetts reinstated the program in January 2020, dedicating $54 million to the program over two years, increasing the rebate for battery-electric vehicles (BEVs) to $2,500, and bringing back the rebate for plug-in hybrid vehicles (PHEVs) with at least 25 miles of electric range. We were part of the coalition of advocates urging the state to bring back MOR-EV and thrilled to see it well-funded for the short-term.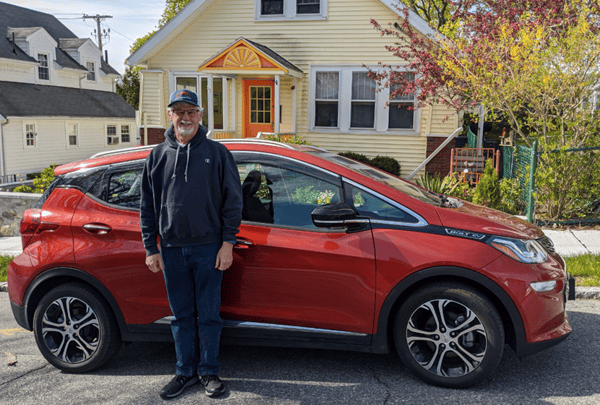 MOR-EV is one important pillar of a bridge supporting the market in this time of transition. EVs are already cheaper to fuel and maintain than gas-powered cars, but upfront costs are still a barrier to widespread adoption. The good news is that a large chunk of the upfront costs of an EV come from the lithium-ion battery, and battery prices have decreased tremendously over the past decade. Their cost decline mirrors that of LED light bulbs (now ubiquitous!) and photovoltaic solar.
Market analysts predict that battery prices will drop low enough for EVs to arrive at cost parity with gas-powered cars sometime in the mid- to late-2020s. At that time we'll have reached a tipping point and the adoption of EVs will accelerate dramatically. Until then, we have prime the market - and make sure that the benefits of transportation electrification are as accessible as possible, particularly to those who have the most to gain from leaving expensive, unhealthy gas-powered cars behind.
Changes to MOR-EV
At the ZEV Commission meeting on June 25, the state announced that the MOR-EV rebate will now be available for commercial fleets. You can read a quick summary of the meeting here or watch the full recording here.
We are glad to see MOR-EV expanding into fleet vehicles. With COVID-19 and the looming recession, it is highly unlikely that enough EVs will be bought or leased by Massachusetts residents for the state to spend out the allotted $27 million per year without expanding eligibility. Our lungs and climate benefit every time a gasoline-powered car is switched to an EV, so we think it makes sense to open up the rebate to businesses and institutions. We are looking forward to getting more details: specifically if the rebate can be used towards medium- or heavy-duty vehicles and whether there are any restrictions on what qualifies as a "fleet."
During Thursday's ZEV meeting, we were pleased to hear that the state is considering other alterations to the program that would accelerate the adoption of EVs - things like offering incentives to delivery trucks and ride-hailing companies to electrify, offering a rebate for pre-owned vehicles, and making MOR-EV a point-of-sale incentive. A lot of these discussion points mirror our own policy recommendations.
Our Policy Recommendations
Before this week's ZEV Commission meeting, Green Energy Consumers Alliance both submitted a memo to the state outlining our policy recommendations on vehicle electrification and contributed to a joint letter published by the Sierra Club. The content of the two appeals overlaps quite a bit, but our top recommendations are:
Further expand the MOR-EV rebate: Increase the rebate to $5,000, make it point-of-sale, include pre-owned vehicles, and invest in better marketing.
Direct electricity suppliers to offer off-peak charging discounts: This is a win-win-win! (We've written about the benefits before here.)
Support consumer education: There are still so many misconceptions about EVs, and automakers sure aren't doing much to help.
Make better data about charging stations and rate discounts available to the public: Concerns over access to public charging are one of the biggest barriers to EV adoption; if more Massachusetts residents had better information about how many and where charging sites are and that more were being constructed more would consider making the switch.
All of these changes constitute other pillars of the same bridge getting us to a world where gas-powered cars are the dinosaur they should be. You can read the details of our suggestions our memo.
A Note on Equity
How to equitably accelerate the transition to electric transportation is the topic of much conversation within Massachusetts and the rest of the country. Clearly, we cannot claw our way to 300,000 EVs (our nominal 2025 Zero Emission Vehicle goal) with a state rebate alone; doing so would be neither efficient nor equitable. With respect to this important topic, we would urge the Commonwealth to:
As already mentioned above, increase the MOR-EV rebate, expand it to include pre-owned vehicles, and help service organizations working in environmental justice (EJ) communities or serving the most vulnerable to electrify their fleets, both for public health reasons and cost savings.
Recognize that transportation is not limited to personally-owned vehicles and move swiftly to provide better public transportation in EJ communities and electrify transit buses, prioritizing those routes that run through heavily polluted communities.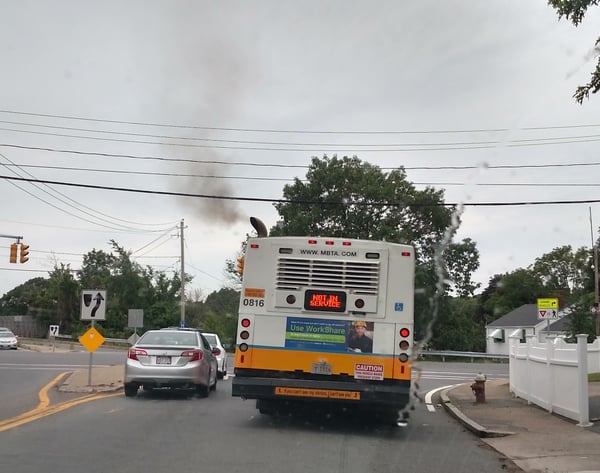 If the state wants to pursue community-specific pilot projects in EJ communities, we urge it to begin any such project with a thorough needs assessment and to make sure to follow the lead of local voices.
The state is Asking for Your Input
The state has invited us all to submit comments on these official and suggested changes here. We will be doing so and encourage you to as well! And of course, please subscribe to our blog to get updates as this important conversation progresses.