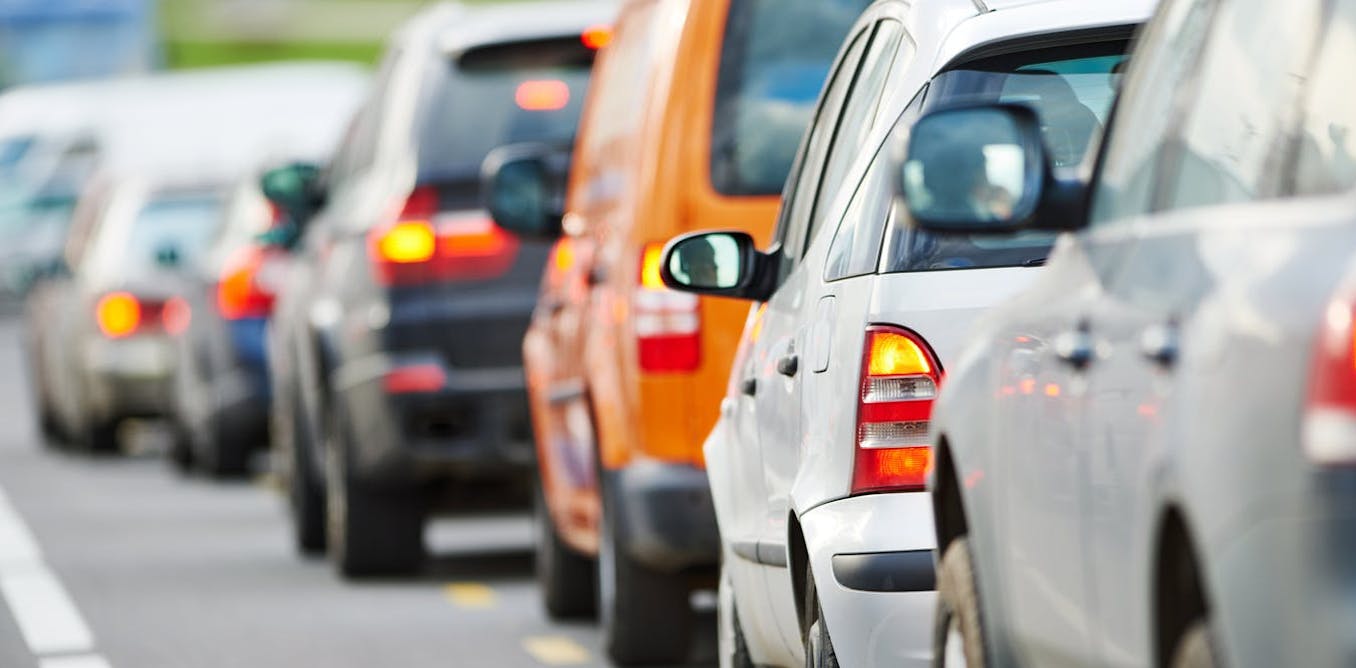 The Massachusetts Senate made big news last week by passing a massive climate bill that tackles transportation, buildings, and our electricity supply. This bill is supposed to put the pedal to the metal so that the state has the policies it needs in place to achieve the emissions reduction targets included in last year's Climate Roadmap bill: first and foremost, a 50% reduction in economy-wide greenhouse gas (GHG) emissions reductions under 1990 levels by 2030. Here's what this bill means for our efforts to phase out gasoline in Massachusetts – and the key next steps.
---
What We Need
Transportation is the largest source of GHG emissions in Massachusetts (42%). To reduce our emissions enough to meet our 2030 goal, the state needs a two-pronged approach: investments in walking, biking, and transit to reduce vehicle-miles-traveled AND the widespread and rapid electrification of all the vehicles currently burning gasoline and diesel on our streets. On the latter, we've spent the past couple of months speaking with legislators and advocates about the need for a firm date, preferably 2030, by which all new car sales in the Commonwealth should be electric AND a clear plan for electrifying public fleets, public transit, and other medium- and heavy-duty vehicles.
What We Did
In partnership with other advocates in the Zero-Emission Vehicle Coalition, we have been supporting a series of bills in both the House and the Senate that would advance the electrification of vehicles of all sizes in the Commonwealth. Several key bills had received extensions in the Transportation and Telecommunications, Utilities, and Energy committees and we were laser-focused on getting those bills reported out favorably – with an additional goal of Green Energy Consumers to set a 2030 phase-out date as a target to align state policy and investments. Then, the Senate surprised us by issuing a new climate bill on Thursday, April 7, requiring Senators to file amendments by Monday, April 11, and voting on the bill in a nearly twelve-hour session on Thursday, April 14. We scrambled to find sponsors for several key amendments and to activate our membership to send in comments in support of key provisions.
To the over 250 of you who sent in letters to your state senators in support of these important pieces, thank you! Your support absolutely made a difference.
What We Got
The Senate climate bill had several important transportation provisions already, and then Senators adopted a couple of key additional amendments. Here's the breakdown of some key parts of the bill:
Passenger Vehicles
Phase-out date:

Sections 28 and 58 together call for the phase-out of new gas-powered cars by 2035. This is in line with what is called for in the 2030 Clean Energy & Climate Plan and what the Advanced Clean Cars II regulations would result in.

Incentives:

Section 25 sets up an "EV Adoption Incentive Trust Fund" to issue direct consumer incentives for the purchase of EVs as well as outreach; Section 53 funds it with $100 million. The rebates are to be available for new and used EVs, for individual and corporate purchases, and for light-duty as well as medium- and heavy-duty vehicles. The bill maintains the existing $50,000 price cap for light-duty vehicles and trucks, increases the rebate from the current $2,500 to $3,500-$5,000 and offers higher rebates for individuals trading in gas-powered cars.
Time-of-use rates:

We've written before

about the importance of time-of-use (TOU) rates for EV charging. Section 47 of the Senate climate bill called for distribution companies (National Grid and Eversource) to submit TOU rates to the Department of Public Utilities (DPU) within six months of the passage of the act. We worked with Senator Jamie Eldridge to file Amendment

#85

to make sure that electric utilities include

all

the benefits of charging off-peak when calculating the off-peak rebate so that it is appropriately sized AND that the DPU approves such an off-peak charging rebate by June 30, 2023. This amendment was adopted!
Charging Infrastructure
Building Codes:

Section 29 amends building codes so that 10% of spaces in new construction and renovation must be EV parking spaces (for commercial & residential buildings and also parking facilities).

Charging Corridors:

Section 45 directs the Department of Transportation (DOT) to install EV charging stations at all service plazas along the Mass Pike by July 1, 2023. Amendment

#25

adds some commuter rail stations, subway stations, and at least one ferry terminal to the list.

Planning & Deployment:

Section 46 sets up an interagency coordinating council to "assess and report on strategies and plans necessary to deploy electric vehicle charging infrastructure to establish an equitable, interconnected, accessible and reliable electric vehicle charging network" as well as "coordinate grant programs under each secretariat." This kind of planning and coordination is absolutely key! Section 53 puts $50 million into a "Charging Infrastructure Deployment Fund."
Public Transit & Other Fleets
Electric Transit Buses:

Section 41 sets a timeline that all buses operated by the MBTA must be electric by 2040 and that as of 2028, all MBTA bus procurements must be electric. Amendment

#123

directs DOT to provide Regional Transit Authorities (RTAs) with assistance to create an electric bus rollout plan.

Commuter Rail:

Amendment

#13

directs the MBTA to develop short, mid, and long term plans to electrify commuter rail and sets a deadline of no diesel purchases after 2030.

School Buses:

Amendment

#111

directs the Department of Elementary and Secondary Education, together with DOT, to prepare a report by December 15, 2022, on electric school bus adoption, including "recommendations on how to structure a state incentive program to replace or support the replacement of all school buses from fossil fuel powered-school buses to zero-emission school buses."

Transportation Network Companies (TNCs):

Section 30 directs the Commonwealth to establish vehicle electrification and GHG requirements for TNCs (read: Uber and Lyft and the like). (Section 54 says regulations must be promulgated by January 1, 2024.)
What's Next
S.2819 is remarkable in that it touches on lots of aspects of cleaning up our transportation system: passenger vehicle adoption, charging infrastructure, public transit, rate design, and more. Are there things we would still like to see? Absolutely. For example, we were heartened to see the addition of commuter rail electrification with Amendment #13 and are glad to see the MBTA, RTA, and school bus fleet electrification on the docket, but without a dedicated source of funding, meeting those goals will be near impossible.
The good news, advocacy does not stop here! The Senate and House now must reconcile their two bills – the House's bill, which is much narrower in scope and touches mostly on offshore wind, and Senate bill S.2819, which includes transportation (and lots of other sectors we didn't touch on in this blogpost but write about here). The latest we've heard is that this reconciliation will be a slow-moving process: the House and Senate must first deal with the budget and will then return to the climate bill(s) later in the session. We will keep our eye on developments very closely – stay tuned!