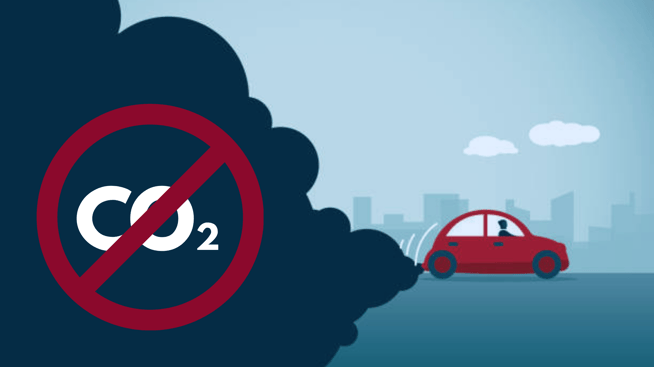 There's so much climate-related news right now that it's hard to keep up: from the negotiations in Glasgow to the details of the Bipartisan Infrastructure Bill and the still-to-be-determined future of the Build Back Better Act. But here's one piece of good news you don't want to miss: a recent poll demonstrates that the public gets it. We have to phase out gas-powered cars.
About the Poll
Recently, our friends at Coltura commissioned a national poll, conducted by Climate Nexus Polling in partnership with the Yale Program on Climate Change Communication and the George Mason University Center for Climate Change Communication, to investigate the public's perception of phasing out gas-powered cars. The results demonstrate solid support for phasing out fossil-fuel-powered transportation, both nationally and in Massachusetts, one of ten states surveyed specifically. This blog post summarizes our key findings, but you can get all the details here.
Finding #1: People are deeply concerned about climate change and local air pollution.
Nationally, 71% of respondents to the poll are somewhat or very worried about climate change and 76% are somewhat or very worried about air pollution. Concern on both fronts is slightly higher among Massachusetts respondents than the national average: 77% of Massachusetts respondents are somewhat or very worried about climate change while 83% are somewhat or very worried about air pollution. 76% of respondents in Massachusetts see climate change having a large or moderate effect on the Bay state already and 78% believe extreme weather events make it more urgent for the state government to address climate change.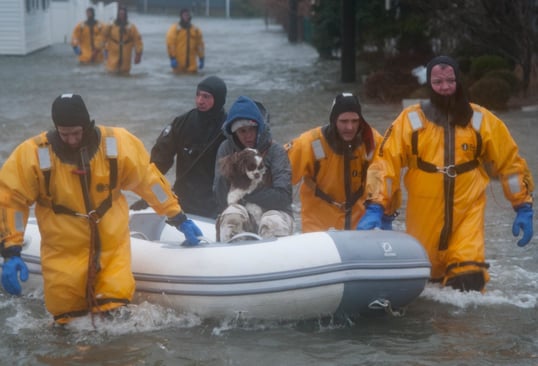 Flooding in Quincy, MA. Photo Credit: Spc. Samuel Keenan, MA National Guard
Finding #2: People – particularly in Massachusetts – are excited to switch from gas-powered cars to electric vehicles even though more education is needed.
59% of national respondents and 66% of Massachusetts respondents have a somewhat or very positive opinion of electric vehicles (EVs). 56% of Massachusetts respondents say they are somewhat or very likely to purchase an electric vehicle within the next five years (compared to 49% nationally). This figure is significant, as new car sales amount to about 5-10% of the overall vehicle fleet in Massachusetts every year.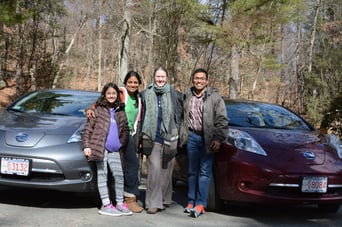 While respondents are excited about electric vehicles, poll results make it clear that there's still a lot of misunderstanding around the benefits of driving electric. About half of Massachusetts respondents, for example, did not know that running a car on electricity is cheaper than running it on gasoline. In fact, powering a car with electricity in Massachusetts costs the equivalent of $1.96/gallon according to the Department of Energy's eGallon, compared to today's current gas prices of $3.40/gallon. In addition, only 36% of Massachusetts respondents realized that EVs are also significantly less expensive to maintain than gasoline-powered cars. A 2020 Consumer Reports study found that EVs have half the maintenance costs of comparable gas-powered cars.
Finding #3: People are confident in a transition to electric vehicles and are looking for state leadership on this issue.
Nationally, 58% of respondents think it's somewhat or very important for the nation to transition from gas-powered cars to electric cars and 55% somewhat or strongly support a policy that would require all new cars sold in their state to be electric starting in 2030. In Massachusetts, these figures are even higher, at 65% and 62%, respectively. In fact, 46% of Massachusetts respondents said they would be more likely to vote for their state representative if that representative supported such a policy, compared to only 26% who said they would be less likely.
62% of Massachusetts respondents support a policy that would require all new cars sold in the Bay state to be electric starting in 2030.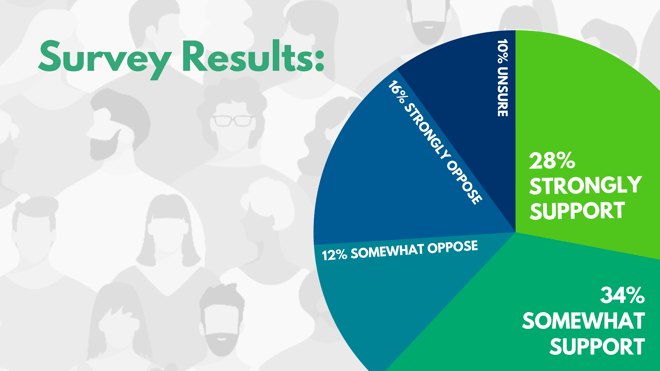 Finding #4: Nationally, respondents of color are more concerned with climate change and air pollution and more supportive of bold policy than White respondents.
For the national results, Coltura released polling data cross-tabulated with different demographic characteristics of respondents. Support for phasing out gas-powered cars was highest among respondents aged 18-34 (71%), Black respondents (69%), and Hispanic respondents (67%). Here's how responses broke down for some other key questions:
| | | | | |
| --- | --- | --- | --- | --- |
| | Black respondents | Hispanic respondents | White Respondents | Respondents of other races |
| Somewhat or very worried about climate change | 87% | 78% | 69% | 80% |
| Somewhat or very worried about air pollution | 84% | 81% | 72% | 85% |
| Somewhat or very positive opinion of EVs | 78% | 77% | 61% | 78% |
| Somewhat or very likely to purchase an EV in the next five years | 59% | 65% | 45% | 65% |
| Think it's somewhat or very important for the US to transition | 68% | 68% | 56% | 73% |
| Somewhat or strongly support a policy that requires all new cars to be electric starting in 2030 | 68% | 64% | 51% | 71% |
What does this all mean for our states?
Ultimately, of course, we need fewer vehicles on our roads to meet the demands of the climate crisis and improve public health. That means more walking, biking, transit, and shared mobility. But for the sake of public health and our climate, science and math tell us that whatever vehicles remain on our roads must be electric.
In Massachusetts, the Next Generation Roadmap Bill signed into law at the beginning of 2021 requires the Commonwealth to reduce economy-wide greenhouse gas emissions 50% under 1990 levels by 2030 – and, for the first time, to set sector-level sub-requirements. And the draft Clean Energy & Climate Plan (CECP) the state released just before the Roadmap bill calculated the Commonwealth would need 750,000 of the over 5 million cars on our roads to be electric by 2030. The CECP also called for Massachusetts to adopt California's Advanced Clean Cars II Standard, by which 100% of light-duty vehicle sales must be electric by 2035. Again, at the time of writing of the CECP, the 2030 emissions reductions limit was 45%. Now that the goal has been upped to 50%, we know we need to decarbonize transportation even faster.
Rhode Island was not one of the states specifically surveyed by Coltura's poll. But based on our knowledge of public opinion in Rhode Island and other states in the region, we expect that results would have been quite similar.
It's clear no single policy can get us where we need to go. When Bay Staters were asked which factors would most increase their likelihood of getting an EV, the top two responses were the availability of a federal tax credit of $7,500 and more public charging stations. Most EVs are currently eligible for the federal tax credit, but the Biden administration has proposed increasing the credit to $12,500 for EVs made in America by union labor. (Massachusetts also has a state rebate, MOR-EV, to address up-front costs and it's important to keep that in place for a few more years.) And the three major electric utilities in Massachusetts (National Grid, Eversource, and Unitil) have all submitted plans to the Department of Public Utilities to build more charging stations.
The list of what we need goes on and on: we need time-varying rates, the electrification of transit buses and school buses, rebates that are point-of-sale and apply to used vehicles, etc. Folks across the country and here in Massachusetts get it: they see this transition happening and expect bold leadership from their elected officials. One thing is clear: we can't afford to leave any tool in the toolbox unused.
---
The poll also confirmed that consumer education is important. Towards that end, Green Energy Consumers will continue to offer its Drive Green program in Massachusetts and Rhode Island.
Planning to make your next car electric?