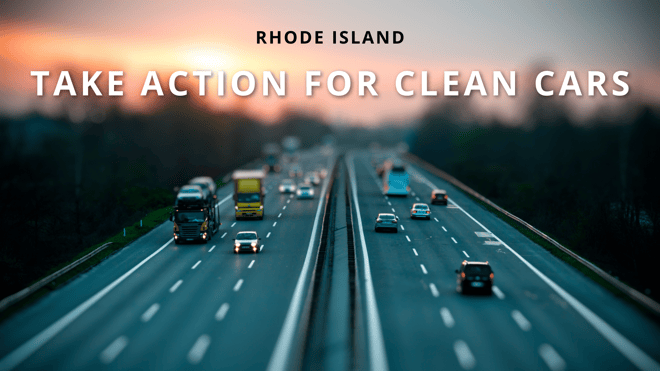 Important legislation is being heard TODAY in Rhode Island that would direct the Ocean State to adopt advanced vehicle emissions standards out of California as long as they are more stringent than federal law. Adopting such standards, like Advanced Clean Cars II and Advanced Clean Trucks, is crucial to Rhode Island's ability to reduce greenhouse gas (GHG) emissions 45% by 2030, as required by an Act on Climate. Rhode Islanders can take action to support this important legislation by testifying at a hearing TODAY (Thursday, March 30) or submitting written comments. Here are all the details you'll need.
Background
Transportation is the largest GHG emitting sector in Rhode Island and yet lacks the most policy implementation to address it. According to expert modeling, in order to tackle these emissions and meet the Act on Climate, Rhode Island would achieve the most emission reductions by adopting two key advanced vehicle standards out of California:
1. Advanced Clean Cars 2 (ACCII) - Steadily increases the percentage of zero-emission vehicles that automakers are required to sell until they hit 100% in 2035. We've written about these standards before here.
2. Advanced Clean Trucks (ACT) - Steadily increases the percentage of zero-emission trucks that automakers must sell, but the sales percentage target varies based on the size & type of the truck.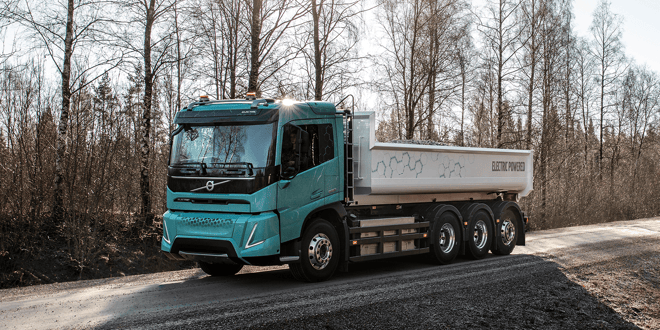 Without these standards, there is no clear path for the emission reductions needed in the transportation sector to meet the 2030 mandate or subsequent requirements for 2040 and 2050. Even if Rhode Island gets a lot more people walking, biking, and riding RIPTA – all things we must do – it would not achieve enough emission reductions without ACC-II and ACT. You can read more about ACC-II and ACT here.
Under An Act on Climate, the executive branch has the authority to adopt ACCII and ACT themselves. While the Department of Environmental Management has stated they intend to adopt these standards this spring, so far, they have failed to act.
Modeling shows ACCII and ACT are critical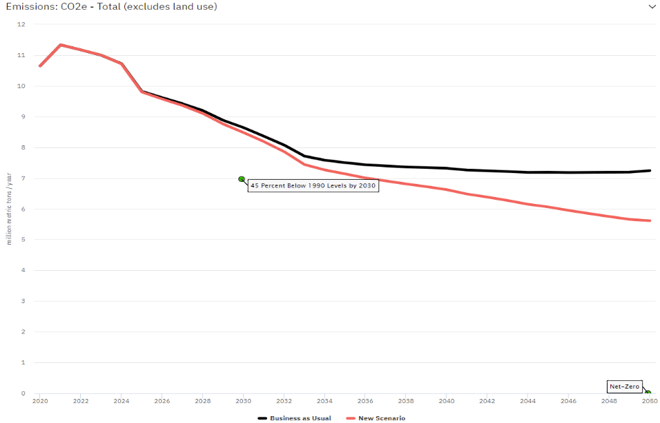 An Energy Policy Simulator by the Rocky Mountain Institute allows us to model which energy policies will lower greenhouse gas emissions in Rhode Island the most. We encourage you to enter the simulator, click on the transportation tab, and move the electric vehicle (EV) sales standard to 100%. What you will see is that Rhode Island needs to adopt the California rules and implement many other policies affecting transportation, buildings, and electricity. But the advanced vehicle standards would have the biggest single effect (now that Rhode Island already has established a 100% renewable energy standard for electricity).
Given what the modeling shows, we ask the McKee administration: What is the delay in adopting these crucial standards? Several other states have already adopted or proposed to adopt these key standards – California, Oregon, Washington, Massachusetts, Connecticut, Delaware, New Jersey, New York, and Vermont. Europe is also phasing out petroleum-fueled vehicles by 2035.
Why do this now?
It is urgent that Rhode Island adopt these standards ASAP in order to require automakers to begin complying with model year 2027 vehicles. If we push adopting these standards off, automakers could skip over the requirement for model year 2027 and wouldn't be required to comply with the rule until model year 2028. Bottom line: adopting before the end of 2023 is crucial to getting more EVs on the road faster, which is good for public health, good for our local economies, and necessary to meet the Act on Climate. Remember, the Act on Climate calls for a 45% decrease in emissions by 2030. The longer Rhode Island puts off adopting the standards, the harder it would be to catch up.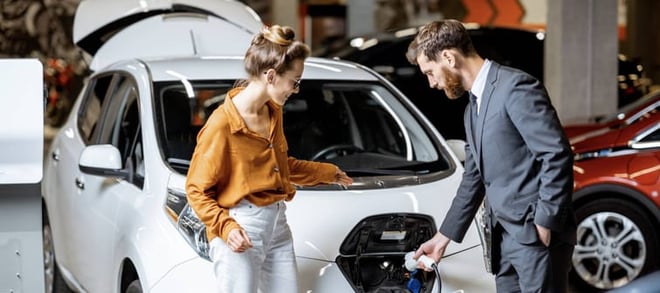 Latest IPCC Report
We cannot forget that we are in a climate crisis. The Intergovernmental Panel on Climate Change (IPCC) released another sobering report last week, stating an urgent need to drastically reduce greenhouse gas emissions in order to avoid the catastrophic effects of climate change. You can read more here.
Legislation before the General Assembly this Session

Thankfully, Representative Cortvriend and Senator DiMario understand we are in a climate crisis and have introduced legislation this session (H6055/S0195) directing the Department of Environmental Management to adopt all motor vehicle emissions standards out of California that are more stringent than federal standards, including ACCII and ACT. Today, Thursday, March 30, the House Environment & Natural Resources Committee is hearing H6055.

There are two ways you can take action:

1. Attend the House Environment & Natural Resources Committee hearing

March 30th at 4 pm – House Lounge at the RI State House

Want to testify at the hearing?

Here are some talking points

.

You don't have to speak! But whether speaking or not, write your name down in support of the bill on the sign-up sheet. This shows broad support
2. Submit testimony to the House Environment & Natural Resources Committee ASAP!

You must submit written comments by 4 pm today (March 30

th

, 2023)

Attach your comments in pdf format in an email to Include the bill number (H6055), your name, and where you live