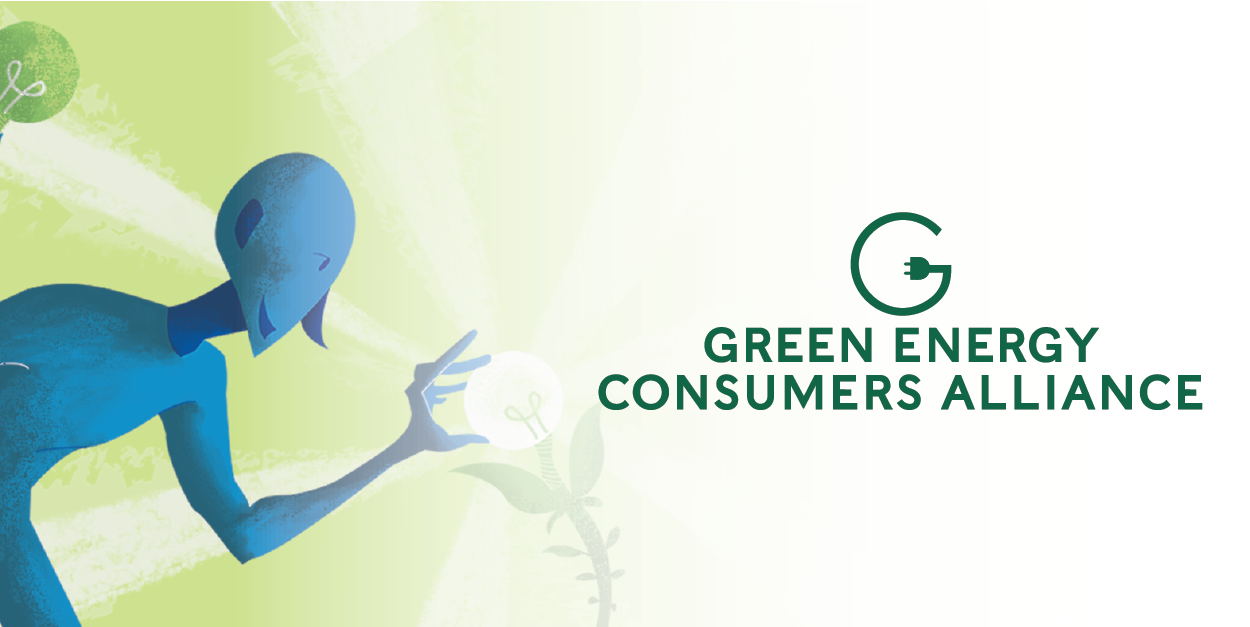 Here's some news! Our organization has legally changed its name to Green Energy Consumers Alliance, Inc. This single new name better reflects our nonprofit mission: to harness the power of energy consumers to speed the transition to a low-carbon future.
By way of history, Mass Energy Consumers Alliance (Mass Energy) and People's Power & Light were once two separate nonprofit organizations. Mass Energy actually began as the Boston Fuel Consortium in 1982, while People's Power & Light started in 2002. Pursuing similar missions, we merged in 2006 as Energy Consumers Alliance of New England, but continued to operate with separate brands in each state until this week.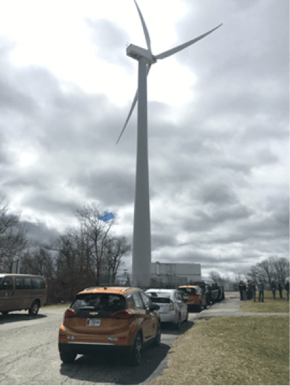 Instead of continuing to go by two different names in two different states, we've adopted Green Energy Consumers as our single new name in the hopes it will minimize confusion, reduce costs, allow room for expansion, and make our priority to address climate change very clear. The only real change is to our legal name.  There are no changes to our mission, our programs, or to our physical addresses in Boston and Providence.
The overarching goal for all of us is to reduce greenhouse gas emissions 80 percent by 2050, about 2 per cent per year. That means we have a lot of consumer-focused work to do. Participants in each of our various energy programs can have a larger impact if they understand that they are part of something bigger and cohesive, and that there is more they can do—whether it's signing up for one of our programs to reduce their carbon footprint, joining our advocacy, or referring a friend. Under one name, we feel that this imperative is clearer.
Since 1982, we've succeeded in helping consumers make efficient and sustainable choices. As we launch this new brand, we are hopeful that more consumers will take advantage of the programs we offer to Massachusetts and Rhode Island residents. Our goal is to enable people to make green energy choices in the most cost-effective, practical, and seamless ways possible, and to advocate for energy policy that benefits the greater good.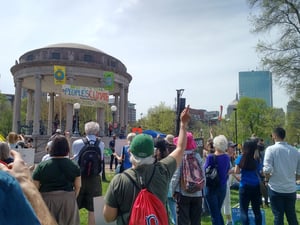 As Green Energy Consumers, we will also continue efforts to improve energy policies at the state and local level. In recent months, we helped to increase the Renewable Portfolio Standard in Massachusetts. In Rhode Island, the Public Utilities Commission (PUC) settled a case in which we intervened. The PUC order takes significant steps toward modernizing and greening the Ocean State's electric grid and doubles the current discount offered to low-income electric and gas customers. In both states, we are now preparing our next set of policy objectives.
In this enormously vital race against time, our team name and uniform have changed. But we are still one team with the same big goal, and it's our hope that you'll always be a part of what we do as the Green Energy Consumers Alliance. If you haven't heard of us before, get to know us today; and if you're a long-time friend, we hope you'll join us in doubling down on our commitment to green energy and a safe climate.
Thank you for your support!
Sandi Bagley - President, Board of Directors
Larry Chretien - Executive Director