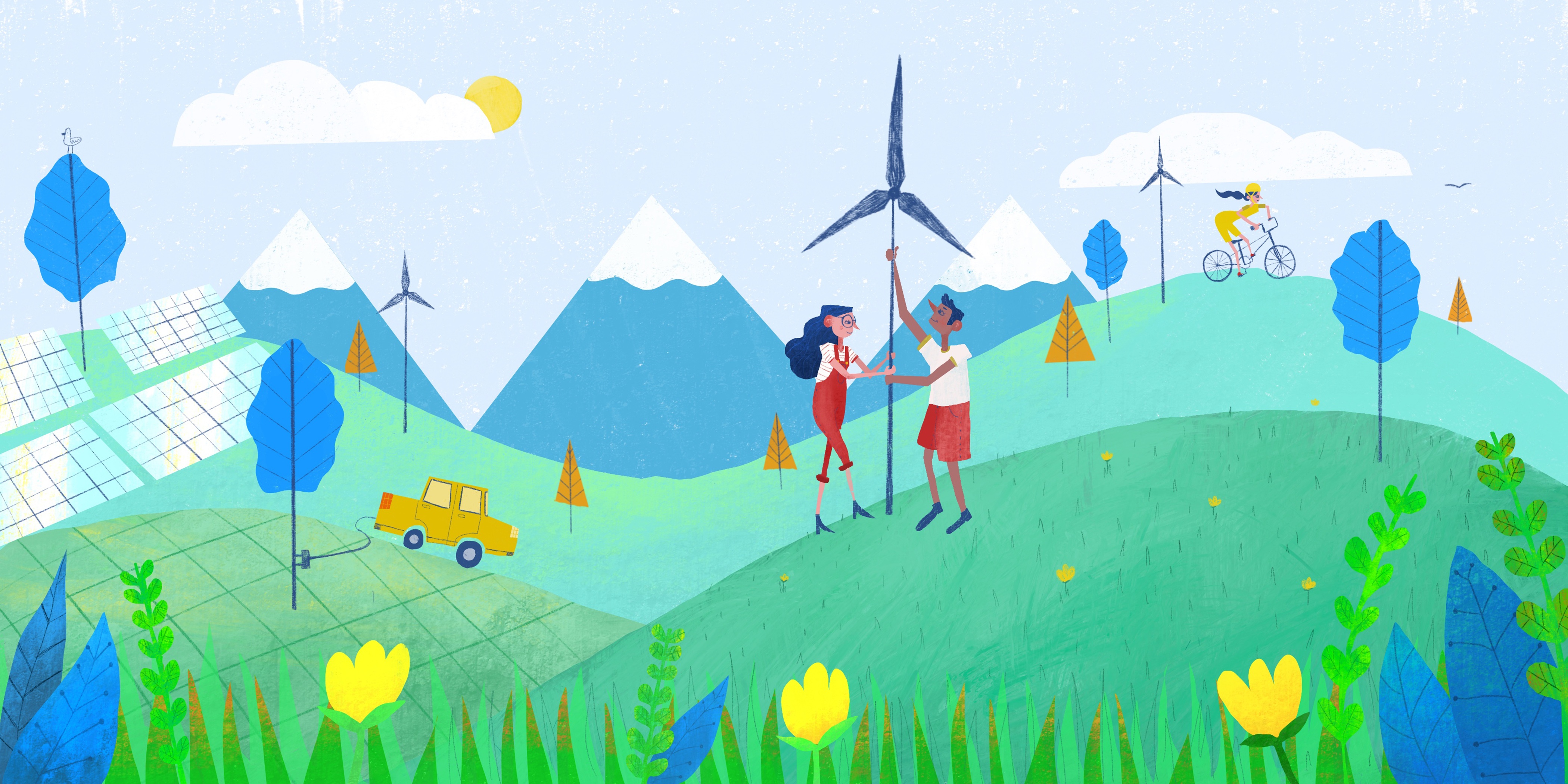 Original artwork from Mass. College of Art and Design student, Erin MacEachern, created for People's Power & Light/Mass Energy
Rhode Island is actively adding more solar, electric vehicles (EVs), and other distributed sources of energy across the state. These clean technologies are essential to reach our greenhouse gas emission reduction goals and offer more choices to consumers. These sources also create unique costs and benefits, as well as new demands on our antiquated electric grid.
How do we move forward in a manner rapid enough to meet the challenges facing Rhode Island environment and economy?
Enter Docket 4770 and Docket 4780 at the Rhode Island Public Utilities Commission. The state is facing a "rate case" proposed by National Grid to rethink how customers are charged for electricity and gas services. Docket 4770 is a fairly traditional rate case to evaluate changes (i.e. level of increases) to the various customer charges and rates needed to finance investments to the electric grid in order to maintain reliability. What makes this year stand out is the addition of the "Power Sector Transformation" efforts included in Docket 4780 which became a separate but very much interrelated proceeding to evaluate new investments that will serve to upgrade the electric grid and enable more distributed sources across the state. People's Power & Light (PP&L) has followed the efforts leading to this rate case and we are formally approved intervenors on both dockets. This allows us to evaluate, question, and suggest amendments to National Grid's proposals.
For Docket 4770, PP&L is participating to ensure that the proposed rates and services are fair to all Rhode Island consumers. We advocate for better tools to help customers manage their energy consumption, and therefore save money on their monthly bills. The Power Sector Transportation Docket, 4780, includes several opportunities to help Rhode Island transition towards a cleaner energy economy. In Docket 4780, we are proudly joint intervenors with the Sierra Club and the National Resources Defense Council. Our team is particularly interested in the investments necessary to support more electric vehicle infrastructure and heat pumps. We are also collaborating with allies at the George Wiley Center, Conservation Law Foundation, Northeast Clean Energy Council and in the local clean energy industry.
How can National Grid's proposals in 4780 encourage greater adoption of electric vehicles?
One way is to build more public charging stations. The other is to reward electric car drivers with discounted electric rates when they charge off-peak, meaning on weekends and late at night to early morning during the week.
National Grid is proposing a program to build more charging stations at workplaces, multi-unit housing complexes, and other public locations. We think their concept is on the right track in general, but have been asking some questions and will soon be making some suggestions.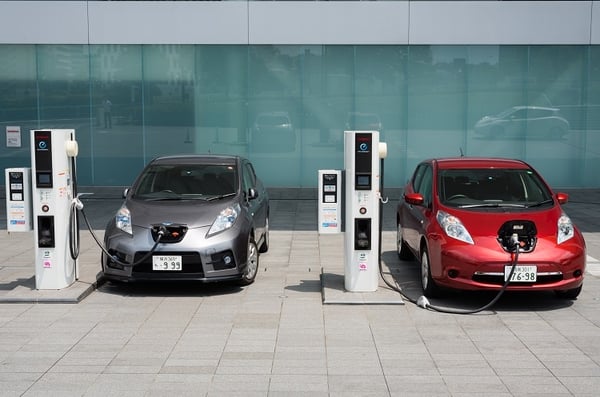 We also favor off-peak charging for electric cars because it benefits both people who drive electric cars and those who don't. National Grid can deliver off-peak power less expensively, so drivers who charge off-peak should not have to pay the on-peak rate. And when they do charge, they would still be paying more to National Grid than if they would without an electric car, so the cost of maintaining the grid is spread out among more kilowatt hours, easing the burden on people who don't have electric cars. What we call "time of use pricing" for electricity makes sense overall, but especially for electric cars when it's pretty easy for most drivers to recharge while most of us are sleeping and using very little power. If ever there was a "win-win" possibility in the energy world, this is it.
It's important the Public Utilities Commission gets these things right. Every credible plan to reduce greenhouse gas emissions now includes electrifying transportation because an electric car causes emissions that are just 25% of gasoline or diesel fuel. The difference will grow every year because Rhode Island has a Renewable Energy Standard that gradually brings more wind and solar into our mix. Furthermore, studies have documented how New England states benefit economically by shifting from imported petroleum to electricity generated and distributed within the region.
Nationally, electric vehicle sales grew 26% in 2017 over 2016. Connecticut did better and Massachusetts much better, 80% growth in 2017. In Rhode Island, electric vehicle sales were keeping pace with the nation until June when the state stopped offering rebates. So right now there is no Ocean State policy on electric vehicles. National Grid's proposals could get the electrified wheels back in motion.
How Can This Rate Case Provide Support to Heat Pumps and Storage?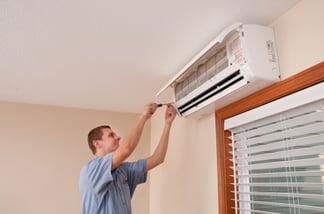 In addition to electric vehicles, National Grid is proposing pilot programs for heat pumps and storage.
As the electric grid gets cleaner each year, thanks to strong clean energy policies on the such as the Renewable Energy Standard and communities and individuals voluntary support more green power, we can reduce greenhouse gas emissions by switching our heating systems from combustion appliances to heat pumps. Heat pumps use electricity but are far more efficient than electric resistance or systems using oil, propane or natural gas. Energy plans in Rhode Island (Massachusetts too) include a rapidly growing market for heat pumps – particularly to displace electric resistance, oil and propane. We will be encouraging the Public Utilities Commission to expand the heat pump and storage pilots and to encourage deployment of the storage facilities at some of the new electric car charging stations.
Two Opportunities to Learn More about Our Take on National Grid's proposals:
We want to share what we know with you and how you can engage in the rate increase case and Power Sector Transformation process.
Join us for our upcoming webinar and a deeper dive on the challenges and opportunities surrounding National Grid's proposals at PP&L's 16th Annual Meeting.
Webinar: Monday, April 30th, 12:00 - 1:00 PM
Topics include:
What we know about National Grid's Rate Increase and Power Sector Transportation proposals. Why are they important?
Opportunities for electric vehicle adoption and infrastructure
What are the potential missed opportunities and challenges, and what we don't know yet?
PP&L's 16th Annual Meeting
Then, don't miss PP&L's 16th Annual Meeting on Thursday, May 17th
5:30 - 8:30 PM for an even deeper dive on the opportunities and challenges surrounding National Grid's Power Sector Transformation proposals.
This renewable energy networking event is a chance to celebrate our 16th year of working to harness the power of energy consumers to speed the transition to a low-carbon future.