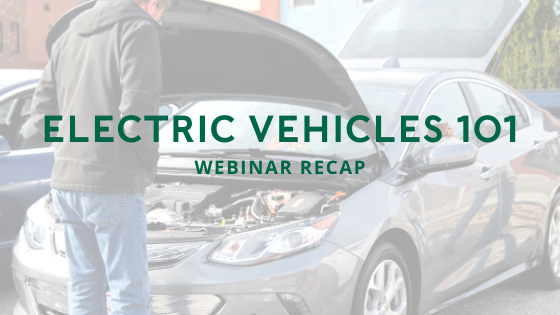 Thank you to everyone who participated in our Electric Vehicles 101 Webinar on December 3! In case you missed it, you can find the recording of the webinar below.
In the meantime, here's a quick synopsis of the points discussed.
Why electric vehicles?
We at Green Energy Consumers developed the Drive Green program in 2016 with the mission to protect our climate and environment by getting electric vehicles (EVs) on the road in place of gas-powered cars. Through pre-negotiated discounts to purchase or lease, educational resources, advocacy, and test-drive opportunities, Drive Green's one-of-a-kind platform makes going electric the right choice for our planet and the smart choice for your life.
During the webinar, we discussed the following, which you can learn more about on our website.
Purchase & lease incentives.
The webinar also touched upon federal and state incentives for electric vehicles. The federal tax credit can cut your costs by up to $7,500. Be aware that this tax credit is phasing out for Tesla and General Motors. For more details, check out our website!
Currently both Rhode Island and Massachusetts do not have a state rebate. Rhode Island's state rebate expired some years ago and it doesn't look like it will be funded anytime in the near future. Massachusetts' state rebate (MOR-EV) expired on September 30, 2019, but there's hope it will be funded in the near future. To get involved and learn more about the proposed legislation to fund the MOR-EV program, check out our blog.
Pre-owned program
In October 2019, Drive Green launched a pre-owned version of the Drive Green program. The pre-owned program does not offer a discount, but does let you see available cars all in one place and compare. Check it out today!
For a more details about electric vehicles, please watch our EV 101 Webinar above and check out our Drive Green website.