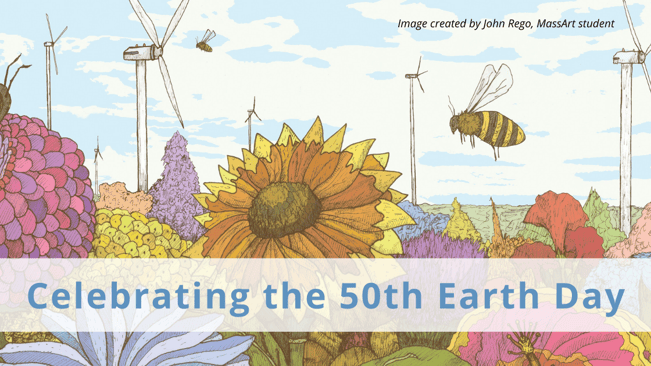 Wednesday marks the 50th anniversary of Earth Day, which is celebrated worldwide to remind us of how important it is to take care of our planet.
In those days, it seemed like there was some awakening. A few months after the first Earth Day, Neil Young released the song, After the Gold Rush, with its great line – "Look at Mother Nature on the run / In the 1970s". Activism, set to music, would surely result in long-lasting change, right?As one of the Earth Day founders, Gaylord Nelson, said at the first celebration: "Our goal is not just an environment of clean air and water and scenic beauty. The objective is an environment of decency, quality, and mutual respect for all human beings and all other living creatures."
Given the circumstances we find ourselves in, those words are still incredibly spot on because we simply have not made the necessary home improvements over the last half century. Not if we apply scientific standards and common sense to the question.
Nonetheless, this is the spin we find today on the website of our federal Environmental Protection Agency:
Since the first Earth Day in 1970, the United States has made tremendous progress improving air quality, cleaning up contaminated lands, and protecting our water resources. As part of that progress, EPA is working hard to ensure all Americans have a clean, healthy environment and a more prosperous future.
That's just a crock of @#$%. Yes, we can list off a whole bunch of policies established between 1970 and 2016 that have made our environmental cleaner and healthier. But since January 2017, the EPA has been giving polluters break after break, harming our public health, and pushing us faster to the brink of disaster. Mother Nature and all her children are still on the run.
Just one point about Covid 19:
In the last few weeks, we have learned just how polluted our world is by how air quality has improved since mid-March. And we have learned that people in our most polluted neighborhoods – generally low-income and people of color - are getting hammered the worst by the virus. This is turning out to be a surreal teachable moment that we would rather not experience. If virus anxiety doesn't overwhelm us, we can now envision the full potential of replacing fossil fuels with clean energy.
This onslaught on the federal level is the reality even though most Americans understand science and are supportive of efforts to improve environmental quality, including ways to reduce the odorless, tasteless, CO2 emissions that cause global warming.
This disconnection between the things that we want and need on one side and the failure of politicians to act on the other is more than a little upsetting, especially to the majority of Green Energy Consumers staff who were not around for the first Earth Day (and quite a few after that).
It's upsetting because every day solutions to our energy and climate problems unfold. We know about the great advancements – technologically and market-wise – in energy efficiency, electric transportation, green power, and more. Every day, something new puts us one step closer to a carbon-free economy.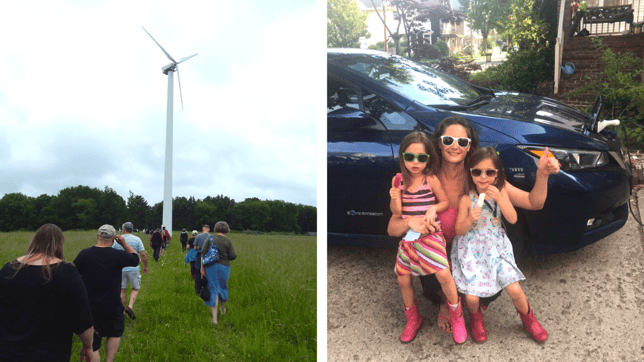 With just the right nudge here, or the removal of that unjustified barrier there, clean energy solutions could scale up and put us on the fast lane to decarbonization.
Nonetheless, the pace of progress is being thwarted in several ways, some of which are nefarious in origin and some of which are due to ignorance and inertia.
So the least we can do here at Green Energy Consumers is to continue educating people about these solutions. We will keep working until everyone gets it – but we don't need and can't wait for unanimity.
So here's an Earth Day to challenge to you – the consumer – to find another significant way to shift your power of the purse away from what kills us to something better. What can you do in the next 365 days to reduce your carbon footprint by at least 3 percent per year? Let us know how we can help.
And a challenge to you – the citizen – to exercise your right to participate in the democratic process in every way possible. Of course, this year's presidential election is going to be one for the ages. But governments at every level have to adopt policies that heal. And that means every public official has a role to play – governors, bureaucrats, and even school committee members. Let us know how we can help you speak to those folks in public positions.
We're challenging ourselves here at Green Energy Consumers too. There's work to be done and if we have to do it from home for a while, we will.
Finally, here's another song from the early seventies that offers a simple and heartfelt, "thanks Mom". Enjoy.