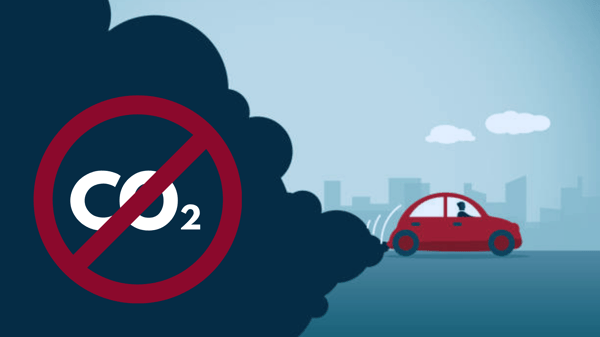 Last week, the Environment Council of Rhode Island (ECRI) hosted a forum for candidates running RI Governor to discuss their plans for the environment if elected. The forum covered several of Rhode Island's most pressing environmental issues, including environmental justice and implementation of the Act On Climate. But one question stood out.
Moderator Ed Fitzpatrick of the Boston Globe asked: To reduce greenhouse gas emissions, should Rhode Island set an end date for the last sales of new gasoline-powered automobiles like some other states?
To be clear, the policy would not ban cars powered by gasoline. It would set a date by which new cars registered in Rhode Island would have to be zero emissions.
Five of the six candidates on stage said yes, there should be a phaseout date for gasoline car sales. But opinions on whether 2030 or 2035 would be more appropriate varied.
Watch the responses here starting at 14:17.
Phasing out gasoline: now a mainstream idea
We at Green Energy Consumers Alliance are thrilled that phasing out new gasoline powered cars has become a mainstream concept among Rhode Island's gubernatorial candidates, who all agreed that climate change is the most pressing environmental issue facing the state.
The tide is turning; advances in EV technology and serious financial commitments by automakers to expand EV production (such as Ford, General Motors, and Volkswagen) mean the all-electric future could be coming faster than anyone thought just a few years ago. Plus, the Inflation Reduction Act (IRA) passed by the US Senate, is poised to supercharge the EV market by expanding purchase incentives, supporting domestic manufacturing of EVs, and more. (To learn more about the new US climate bill and its impact on climate policy in Massachusetts and Rhode Island, register for our upcoming webinar.)
Why a gasoline phaseout is essential
Transportation emits more greenhouse gases in Rhode Island than the heating/cooling of buildings or electricity. And the largest source of emissions within the transportation sector comes from cars and pickup trucks. It's not possible to meet the greenhouse gas reduction mandatewithout phasing out gasoline. The health and economic co-benefits of phasing out gasoline are massive for a state like Rhode Island, which doesn't produce or refine petroleum.

Source: RI Dept of Environmental Management
Phasing out the sale of new-gas powered cars can be done in a way that's fair, effective for meeting the Act on Climate mandate, and beneficial to Rhode Islanders- particularly those struggling with the high cost of gasoline.
A gasoline phaseout will only impact those who buy *new* cars, a group that tends to be higher-income and effectively decides which vehicles will be on the secondhand market. Increasing EV sales to 100% will increase the supply of electric cars over the next few decades to make EVs accessible to drivers of all incomes.
The policy would also be compatible with efforts to reduce car dependence by improving transit, expanding walking/biking paths, and increasing housing density. But a phaseout by 2035 or sooner will remain a backloaded goal unless the next Governor and General Assembly act in 2023 to advance policies to ramp up EV adoption through the end of the decade.
As this animation above shows, ending the sale of new gas-powered cars in 2030 means that gas-powered cars stay on the road through 2050. This is a long, slow transition with plenty of runway to build out infrastructure, improve EV technology, and allow current supply chain issues to resolve. It also aligns with the state's mandate to reach net-zero emissions by 2050.
What's ahead for 2023
Rhode Island's next Governor will be selected in November and the legislative session will resume in January 2023. This year, the General Assembly made major strides on climate action by passing 100% Renewable Electricity and a bill to procure 600 to 1000 MW of offshore wind. However, Rhode Island is still lagging on EV adoption; EVs barely made up 4% of all new car sales in 2021. To get to 100% new EV sales in 13 years or less, here's what must be done.
Regulations. The new Governor must direct the Department of Environmental Management to draft and adopt regulations that would commit Rhode Island to adopting California's Advanced Clean Cars II. These rules would end new gas-powered car sales in 2035. Several other states, including Washington, New York, and Massachusetts, have committed to them.
Utility policy. Rhode Island Energy, the state's new electric and gas utility company, is currently developing its plan to modernize the electric grid. Grid modernization will enable much smarter management of our electric system, including the integration of EVs. However, Rhode Island can't wait until 2026, when the plans are expected to be executed, to enact smart EV charging policy. The next Governor and Legislature will have to work together to make sure that the utility provides programs to lower the cost of off-peak EV charging and expand access to charging stations at homes, offices, and public spaces, especially for those who live in multi-unit condos or apartments.
Charging infrastructure buildout. Rhode Island is sitting on $23 million of federal infrastructure dollars to expand charging stations across the state. This is a game-changing investment for a small state like RI. Working with DOT, the next Governor should ensure that the federal charging dollars are being spent fast and effectively.
Lead by example. The state owns a fleet of hundreds of vehicles used for public purposes. By replacing these vehicles with EVs, lower fuel and maintenance costs will save taxpayer dollars. The state should adopt an "electric first" policy to transition the fleet as fast as possible. State fleet electrification has been slow-going for many years now, and it's time for the next Governor to cut through the red tape and make it happen.
Incentives. The RI Office of Energy Resources has $1.25 million to reinstate a statewide purchase incentive for EVs, but the program design had some serious flaws, the biggest one being that the purchase of only 600 cars would be supported. This is a drop in the bucket compared to the 100,000 EVs Rhode Island needs by 2030 to meet its mandate to reduce emissions by 45%. The next Governor should consider strategies to ensure the incentive is financially sustainable, available until EVs are cost-competitive with gas cars, and displaces as much gasoline consumption as possible.