Edited by Anna Vanderspek
---
In October, I wrote a few words about Tesla. I think my comments were very fair, but some asked why I was "picking on Tesla". So I promised to write another blogpost to dig into what other companies are doing with electric vehicles (EVs).
A blogpost from Clean Technica does a good job at describing the EV plans of the world's biggest automakers, but I don't really know what's in the hearts and minds of car company executives. On the one hand, I see lots of progress on EVs and that makes me optimistic about our future. On the other, they all like to sell big cars and trucks. So let's be clear: I don't trust any of them to do what's right for our planet or our country unless they are pushed hard by consumers and government. But let's look at what they've done (good and bad) and where they might be going.
General Motors/Chevrolet:
When I read that GM is going to stop producing the Volt, the highest selling plug-in car in US history, and shut down some factories, it made me sad. I've had two Volts and they are great – and affordable to the middle class to which I proudly belong. My 2015 Volt was excellent, rated at 38 miles per charge and great mileage gasoline. My 2017 Volt is rated at 53 miles per charge, which means the same amount of driving results in a lot less gasoline consumption. And the 2019 Volt has a better on-board charger and regenerative braking. So why kill it? Hopefully there is a long-run method to their short-run madness.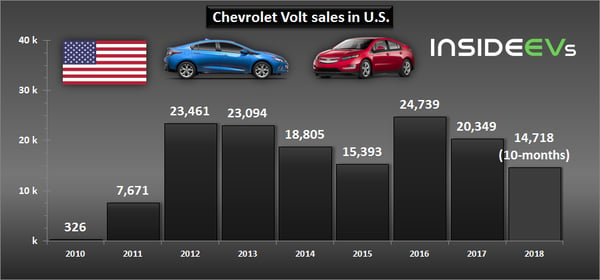 GM also deserves accolades for being the first to make an all-electric automobile with a range of over 200 miles (238 miles actually) and a real base price of less than $40,000. I I traded one Volt for the Bolt and it is just what my family and the world needs. However, I am not blind to the fact that Tesla has eclipsed GM on the marketing front.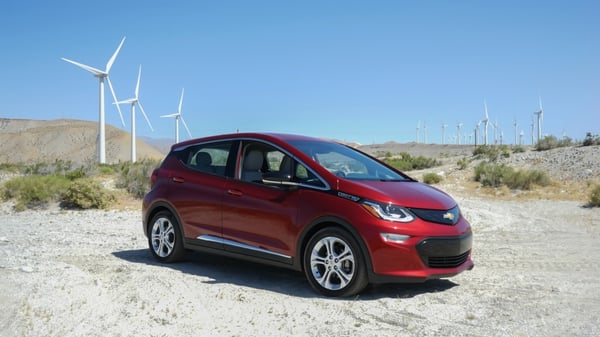 GM says one reason they are shutting down some factories is to invest a lot more in electrification. Time will tell whether GM does in fact transform itself into a company that makes EVs at the scale we need.
Nissan:
Another modestly-priced EV is the Nissan LEAF. Just three years ago, it was rated at 84 miles per charge. With the 2016 model, it went to 107. It's now at 151 miles with one-pedal driving, driver assist technology, and better styling – without a price increase! Within a few months, we should see the LEAF with a range over 200 miles.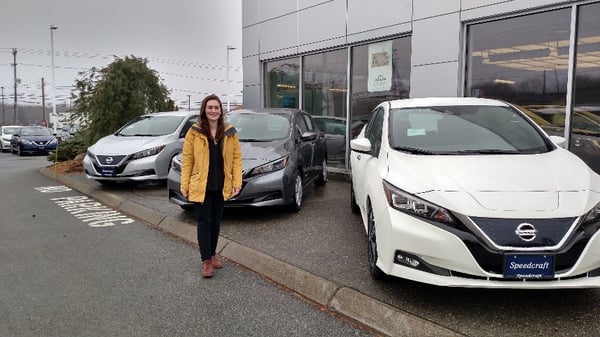 The up-scale brands:
Despite a widening array of choices, Tesla has dominated the EV market in the last year. But Tesla Model 3 deliveries have all come at a price of $50,000 or above, way above their ostensible base price of $35,000. Maybe they will get the price down on the Model 3, but probably not by the time Tesla's federal tax credit expires. Don't get me wrong: If someone can afford a luxury car, we would rather they drove an EV than one that runs on gasoline. And things seem to be heading that way. Tesla is outselling gasoline luxury cars now, and is going to get some competition in the high-end EV market from Jaguar, Mercedes, Volvo, Audi, and BMW. Hopefully they will all do well.
Cars for most of us:
Aside from the Volt, Bolt, and LEAF, there are plenty of strong options for the middle class - including plug-in hybrids such as the BMW i3 with range extender, Toyota Prius Prime, Honda Clarity, Chrysler Pacifica, and Mitsubishi Outlander.
And there are more all-electrics coming, such as the Kia Niro, 2020 Kia Soul EV, Hyundai Ioniq EV, and Hyundai Kona Electric. This chart compares cars with ranges over 200 miles.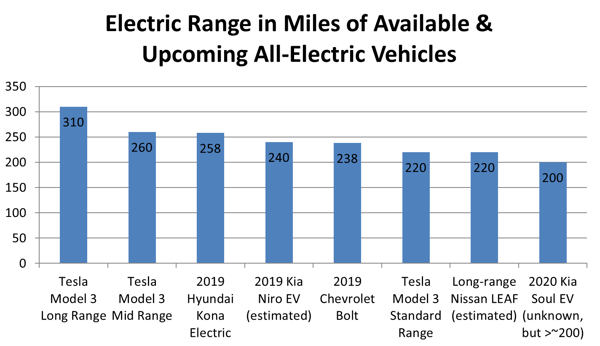 Unfortunately, most of these cars are not yet in every showroom and none are well publicized, which is why most people think about Tesla when they think about EVs. All of these models are featured or will be in our Drive Green program, except Tesla, which doesn't participate in programs such as Drive Green. At Green Energy Consumers, we are 100% for EVs, but believe that competition and variety are necessary elements to an environmentally sustainable marketplace.
I'm harping on cost because we can't save the planet just by putting the highest earning fraction of people into EVs. We can leave no driver behind.
This brings us to an inconvenient truth. No company has yet been able to profitably produce at scale an EV that the middle class can afford. This isn't because they are stupid. GM, Nissan, and the others have absorbed losses on EVs with profits made on gasoline-powered vehicles. In doing so, they have made tangible progress. Almost all of the carmakers have announced plans for competing in the EV market within the next few years. Again, time will tell which of them are sincere. Fortunately, battery costs are falling nicely, so EVs will eventually reach cost-parity for the consumer at all levels. Robust competition and consumer awareness (maybe awakeness would be a good start) are what we need.
Finally, EV technology is ahead of both markets and policies and it's more disruptive than any single company. Consequently, we shouldn't put all of our figurative stock into just a Tesla or just a GM. We need more EVs and as consumers and as citizens, we need to put our money and voices where they can make a difference. And hopefully the auto industry will follow our lead.
In the short run, a big factor in the market is the federal tax credit, which is up to $7,500 depending upon the battery capacity and your taxable income. Tesla and GM (Chevy) are at the point at which the credit is phasing down and out because they have each sold 200,000 EVs. It's not in the national interest to have our market leaders shut off at this time. We would like to see an umbrella cap on the EV tax credit to further spur competition.