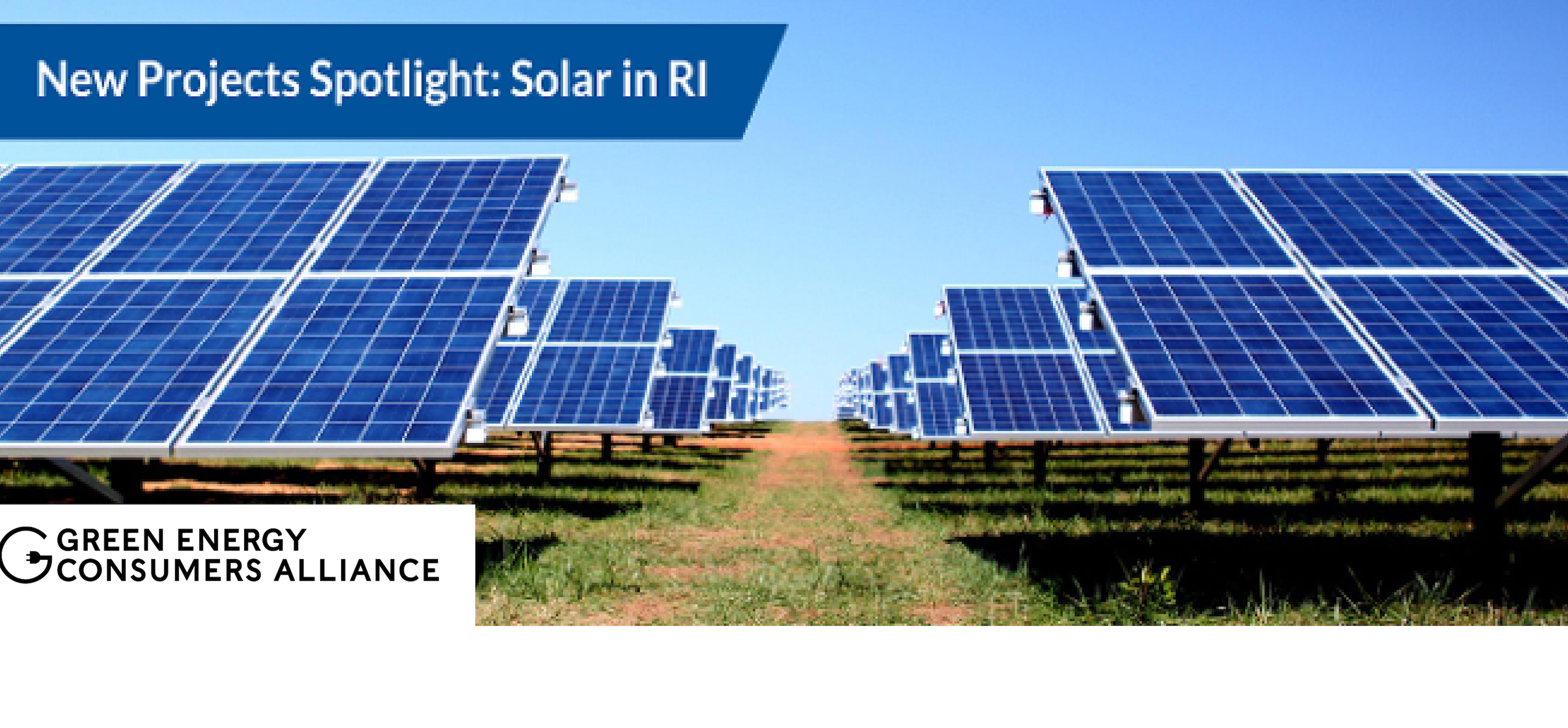 Solar projects have been popping up all over Rhode Island. This has been due to the enhancement of the Renewable Energy Standard and the Renewable Energy Growth program, as well as a recent call from Governor Gina Raimondo to have 1,000 Megawatts of renewable energy within the state by the end of 2020. We are excited about the possibilities these policy measures create for new, properly-sited projects.
Green Energy Consumers will be purchasing Renewable Energy Certificates (RECs) from two projects that are being built on top of closed landfills in Johnston and North Providence starting late this summer. (Why do we buy RECs? Click here to learn about our Green Power program).
Southern Sky Renewable Energy RI, the developer of these projects, chose these sites because the land was already tainted and could not be used to host any other type of development. Both landfills had been a burden to municipal officials struggling to maintain the dumps up to the standards of the Rhode Island's Department of Environmental Management. But now as part of the deal, both Towns will collect revenue and receive help to keep the landfills up to code.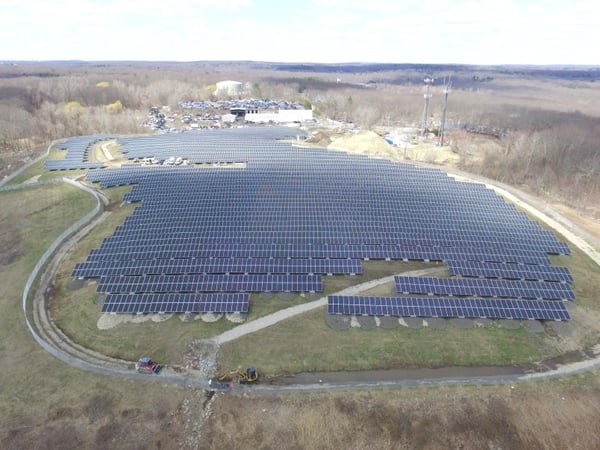 North Providence PV Project in Construction
Check out what the Johnston solar project looked like during construction here.
The Town of Johnston signed a 25-year contract with Southern Sky allowing the Town to purchase the net metering credits generated by one of the projects located within the town. By buying the credits, Town officials will be able to power municipally-owned buildings at a lower rate, saving their taxpayers money.
The Town of North Providence and City of Providence will be purchasing the net metering credits from the North Providence solar project.
Read more about the importance of buying RECs here
Green Energy Consumers will be buying the Renewable Energy Certificates (RECs) for the next 10 years. This voluntary purchase supports the projects and ensures that this new renewable energy is economically feasible on the power grid.
In other words, while the municipalities are buying net metering credits at a discount and that saves them money, our Green Power members, by buying the RECs, are able to rightfully claim that they are using the solar energy from these projects in their homes and therefore it's their carbon footprints that are getting smaller.
We're hoping to host tours of the new projects in October. Stay tuned.