Does Your Renewable Energy Purchase Actually Displace Fossil Fuels?
Mass Energy and PP&L source a very specific type of renewable energy to ensure the greatest impact per dollar that our members spend. Not only do we want our members to buy renewable energy, we want their purchase to displace electricity generated by fossil fuels. Don't get fooled by green power suppliers who greenwash New England consumers.
Use our new one-pager below to get informed. If you buy renewable energy, ask these important questions! (help us spread the word by shaing this guide)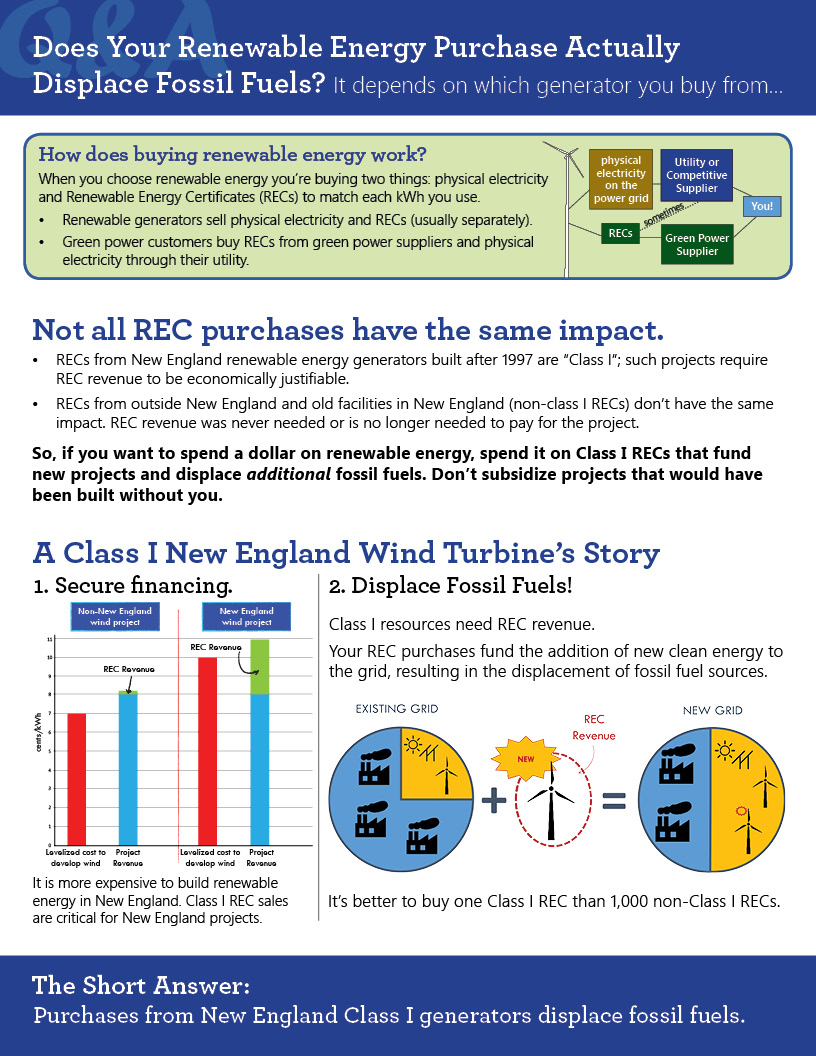 Want to join the movement? You can choose 100% Class I MA wind power for you home today with Mass Energy and PP&L. Click below to get started...
Tags:
Related Posts
We like to keep our members and the general public updated on renewable energy progress in New England. Our green...