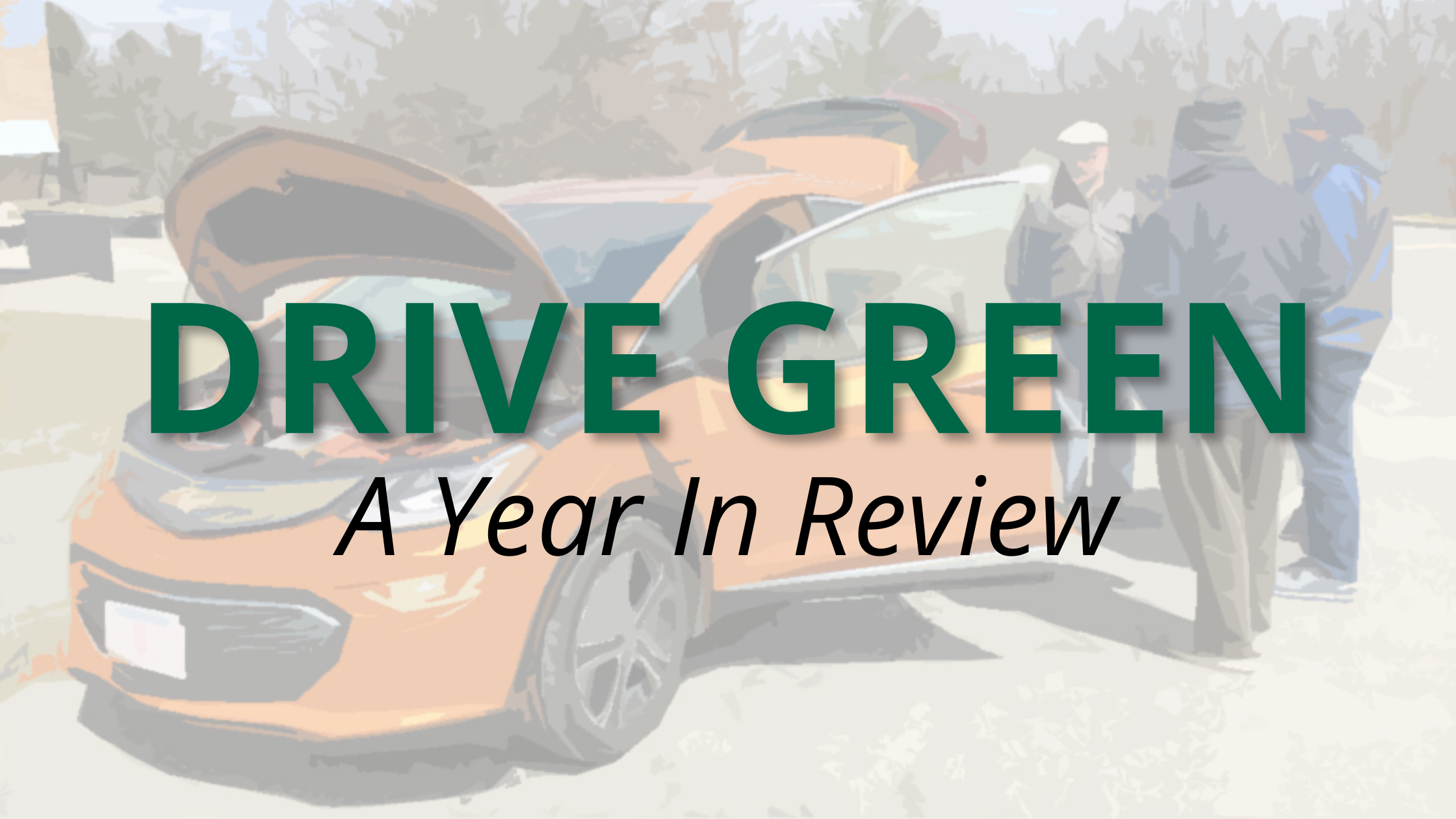 There's no doubt about it, 2021 was a rough year for the auto industry and consumers looking for a car. The industry has suffered from the chip shortage, other supply chain issues, and not to mention the Chevrolet Bolt battery issues resulting in a stop-sale. As a result, prices rose across the board for both new and pre-owned vehicles, inventory has been scarce, and new model years have had their release dates postponed.
Drive Green has Adapted
Drive Green has undoubtedly felt the impact of these issues but has pivoted to make sure the program continues to do what it does best; educate and serve the consumer to make the switch to an electric vehicle. The first pivot involved switching the explore and shop portal from pre-negotiated deals to pre-orders. Afterall, participating dealers can hardly offer discounts on inventory they do not have. Switching to a pre-order format has allowed Drive Green to continue to facilitate purchases and leases of electric vehicles from our trusted dealers. When the market returns to some semblance of normalcy, we will resume posting pre-negotiated deals.
Even with inventory shortages, some manufacturers managed to introduce a few long-awaited models. Drive Green was particularly excited to see the Toyota RAV4 Prime, the Ford Mach-E, and the VW ID.4 arrive on the market. These manufacturers have made the cars available for order through their websites. But knowing that these great new cars were being made, even in limited quantities, inspired Drive Green to create a waitlist. The waitlist exists to gage interest in the above cars and for us to use in our dealer recruitment efforts.
Education and Engagement
Consider all the issues mentioned above and add COVID-19 to the mix and the Drive Green team saw the need to focus on education and participant involvement.
The My Next Car Will Be Electric pledge came about because the Drive Green team realizes that inventory shortages notwithstanding, purchasing/leasing a car is not an everyday decision. Signing the pledge allows the consumer to commit to having their next car be electric and allows the Drive Green team to keep folks updated on the latest EV news so they'll be ready to make the switch when the time comes.
The Drive Green Community Group was launched in July 2020 on Facebook to develop a sense of community and as a space to share and gain EV knowledge. With 230 members, the group is the perfect place for newbies and experienced EV owners alike. Now you don't have to rely on the Drive Green team to tout the benefits of electric vehicles, you have 230 friends to help you too!
Educational content via webinars became a main focus of the Drive Green team in 2021. Drive Green hosted a whopping 25 webinars this past year. Some of the highlights include Women & EVs, EV Chats, Phasing out Gasoline, Deep Dive Into Electric Vehicle Batteries, and EV 101. For upcoming webinars, check out the events page and if you are an EV owner who wants to be a panelist and/or join us at events, sign-up to be an EV Ambassador.
One shining thing that has come out of 2021 is that our EV Ambassadors are more engaged than ever! This is due to participant engagements efforts, but Drive Green is particularly proud of the success of the EV Chats webinars. EV Chats are a space for our EV Ambassadors to shine as panelists sharing their experiences and EV expertise. The chats go a long way to foster a sense of community and act as an educational tool. The Drive Green team looks forward to bringing you more EV chat webinars in the coming year.
Finally, the Drive Green team created a newsletter to keep folks up to date on all things EV. Subscribers will learn what's new with the Drive Green program, see the newest car models, hear about local electric transportation policy, and so much more!
Looking Ahead to 2022
The good news is that EVs are moving ahead, globally, and consumers are more and more excited about electrifying transportation. Consumer attitudes towards vehicle electrification are increasingly positive. Manufacturers like Ford and General Motors have made commitments to electrify their vehicles and invest money in EVs. Effective commitments were made at COP 26's transportation day including a declaration signed by over 30 national governments, subnational governments and automakers (Ford, GM, VW, Mercedes-Benz, BYD Auto, and Jaguar Land Rover) for all new passenger cars and vans to be zero emissions no later than 2035 in leading markets.
Green Energy consumers joined the Global Electric Vehicle Alliance (GEVA) this year. GEVA brings electric car owners from across the globe to collaborate on EV-related initiatives. We share the same belief that e-mobility is the way to significantly speed the transition to a low-carbon future. And with our shared vision of a "planet where all transportation is sustainable, clean, and electric," joining was a no-brainer.
The Drive Green team looks forward to engaging with you in 2022! If you'd like to engage with us, check out the Take Action page to get more involved.