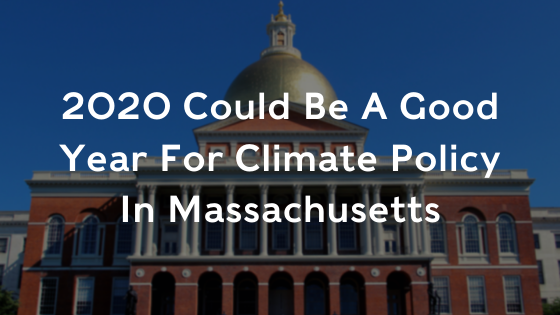 In his State of the Commonwealth address, Governor Baker committed Massachusetts to net zero carbon emissions by 2050. Then three bills touted by Senate leadership as a "next generation climate package" were released from Senate Ways and Means to be debated and voted on before month's end. From carbon reduction goals to transit electrification and robust energy efficiency, efforts to address climate change in Massachusetts took a couple of steps forward this week. Now comes the work of turning these commitments into climate action!
But first...what is Net Zero, anyway?
Net zero refers to the practice of removing from the atmosphere as much carbon as is emitted. Climate mitigation strategies aimed at reducing GHG emissions and/or preventing them from being released, altogether, play an important role in the pursuit of net zero carbon emissions.
Mitigation is largely the focus of our advocacy at Green Energy Consumers Alliance which is why we are constantly pushing Rhode Island and Massachusetts to ramp up energy efficiency, electrify transit and heating, and displace fossil fuel electricity generation with renewable resources. However, we work closely with others who are focused on adaptation and resilience. That is, strategies deployed in response to or to manage the effects of climate change and the ability to anticipate or recover quickly from the impacts once they hit. All have been the focus of legislative discussions this year and some combination of the three is necessary to combat climate change.
Adjusting the GWSA to Achieve Net Zero by 2050
During his address, Governor Baker noted that Massachusetts must "take more decisive action" on climate change. He then went on to commit to achieving net zero carbon emissions by 2050. This commitment is significant because scientific consensus has shifted since the Massachusetts Global Warming Solutions Act (GWSA) was first enacted in 2008. Today, the International Panel on Climate Change (IPCC) has stated definitively that in addition to mitigating climate change in the near term, global emissions must be at net zero by 2050.
Only a handful of countries, globally, have committed to net zero by 2050. The US is NOT among them, but a few states have made this commitment, too: California, Hawaii, and New York.
Obviously on its own, the Baker Administration's statement in favor of meeting net zero carbon emissions by 2050 is not enough to claim climate victory, but it does bolster legislative efforts formally underway to adjust the long-term GHG reduction mandate established by the GWSA.
Vehicles, energy efficiency, and GHGs: "Next generation climate policy" in three bills.
Now comes the work of translating goals announced in the state of the state into real policy and legislative action. Setting Massachusetts' long term GHG emission reduction target to be consistent with current scientific consensus is the first of several necessary steps. Complying requires that we set and meet stringent GHG emission reduction targets in the interim years, ramp up energy efficiency, advance highly efficient building codes and standards, accelerate electrification of vehicles and heating, phase out fossil fuels, and rapidly deploy renewable energy resources.
Many climate and energy bills filed this session attempt to tackle one or more of these challenges, but the much-anticipated package of bills released this week by the Massachusetts Senate Committee on Ways and Means is now front and center.
The bills are not perfect, but they do detail specific actions designed to combat climate change in the immediate term and to set Massachusetts on a course of steady progress towards long term climate requirements.
S.2476, An Act to accelerate the transition of cars, trucks and buses to carbon-free power, promotes vehicle electrification, most notably by requiring that transit buses purchased in 2030 or beyond be all-electric. The bill also codifies a state-administered consumer rebate program for EVs and mandates EV-ready building codes for new construction. This is something the Board of Building Regulations and Standards (BBRS) had previously failed to address.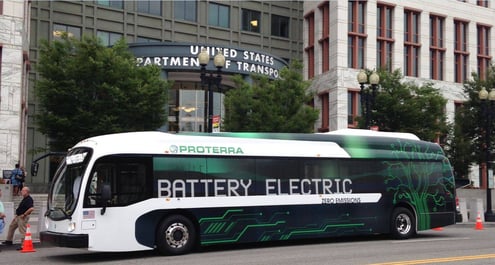 In addition to setting an economy-wide limit for net zero carbon emissions by 2050 highlights of S.2477, An act setting next generation climate policy include setting stringent targets for 2030 (at least 50% below 1990) and 2040 (at least 75% below 1990). The bill also requires GHG reduction limits be established for every five years, authorizes future administrations to put a price on carbon, incorporates climate change impacts into the mission of the Department of Public Utilities (DPU), and seeks to better value/capture all the climate benefits of energy efficiency through the programs administered via MassSave.
S.2478, An Act relative to Energy Savings Efficiency (Energy SAVE), updates long overdue state water and energy efficiency standards for 17 common household and commercial products. Several states have already updated their standards, including Vermont, Washington, Hawaii, and Colorado. Updates are especially timely because despite their money-saving, emissions-reducing capabilities, appliance standards - specifically lighting standards - have been in the cross-hairs of the Trump administration. This bill safeguards against attempts at the Federal level to roll back efficiency. A similar bill unanimously passed the House in 2018, but was excluded from the final energy bill enacted that year. This has been a policy priority for Green Energy Consumers Alliance in Massachusetts and Rhode Island since 2016, so we are especially pleased that the bill has been included as part of a comprehensive, next generation climate package.
Senate expected to pass climate legislation before the end of next week
The legislative session ends on July 31st. There is a lot of work to be done between now and then to turn good proposals into implementable policies.
The Senate is expected to vote on these bills by 1/30/20. Once passed, the final bill will be sent to the House. If the House chooses to take up, modify, and pass these bills then the entire package will be sent to conference committee. Six conferees would be appointed (three from both the House and the Senate), and together, they would be tasked with reconciling differences between bill versions. Ultimately, they would reach consensus on a final bill to be voted on by the full legislature and sent to the Governor for his signature.
Stay informed
For some time, our organization has prioritized transportation & building electrification, appliance standards, stringent interim targets for GWSA, and environmental justice. We are pleased to see many of these issues addressed in the Senate's three-bill package and will remain deeply engaged in advocacy until these bills have been passed.
In the meantime, we encourage you to follow our progress on social media and through our advocacy page.
You can take action, too! Contact your state legislators, today. Urge your Senator to support S.2476, S.2477, and S.2478 when it comes up for a vote next week. Urge your Representative to push for progress on the House bills that we're also watching (listed below).
2020 may prove to be a good year for climate policy in Massachusetts, but only if we work to turn commitments into action!
------------
Other bills we're watching
There are several other climate bills in the Massachusetts legislature we are monitoring closely.
We know that low income communities and communities of color disproportionately bear the brunt of carbon pollution. Meaningful language around equity is noticeably absent from the Senate climate bills. A handful of bills filed separately this session would define environmental justice (EJ) population in the Commonwealth, introduce a measure of accountability, and move the state closer to building a clean energy transition that benefits those most vulnerable to climate inaction. H.4264, An Act relative to Environmental Justice (EJ) in the Commonwealth (Reps. DuBois, Miranda, Madaro, and McGonagle) is currently before the House Committee on Ways and Means. S.464, An Act relative to environmental justice and toxics reduction in the Commonwealth (Sen. Eldridge) and S.453, An Act relative to environmental justice in the Commonwealth (Sen. DiDomenico) are both before the Senate Committee on Ways and Means. All three bills are critically important to implementing climate policy that is transformative, inclusive, and equitable.
H.3983, An Act to create a 2050 roadmap to a clean and thriving commonwealth (Rep. Meschino). This "roadmap bill" is currently before the House Committee on Ways and Means. It, too, seeks to adjust the 2050 GWSA target, set meaningful interim targets, and establish a clear and enforceable path to climate compliance over the next several decades.
H.2832, The Energy SAVE Act (Rep. Cutler) is the appliance efficiency standards bill filed in the House. As noted above, a previous version of the appliances standard bill overwhelmingly passed the House. H.2832 is identical to S.2478, but is still before the Joint Committee on Telecommunication Utilities and Energy (TUE). We would like to see it reported out favorably as soon as possible.