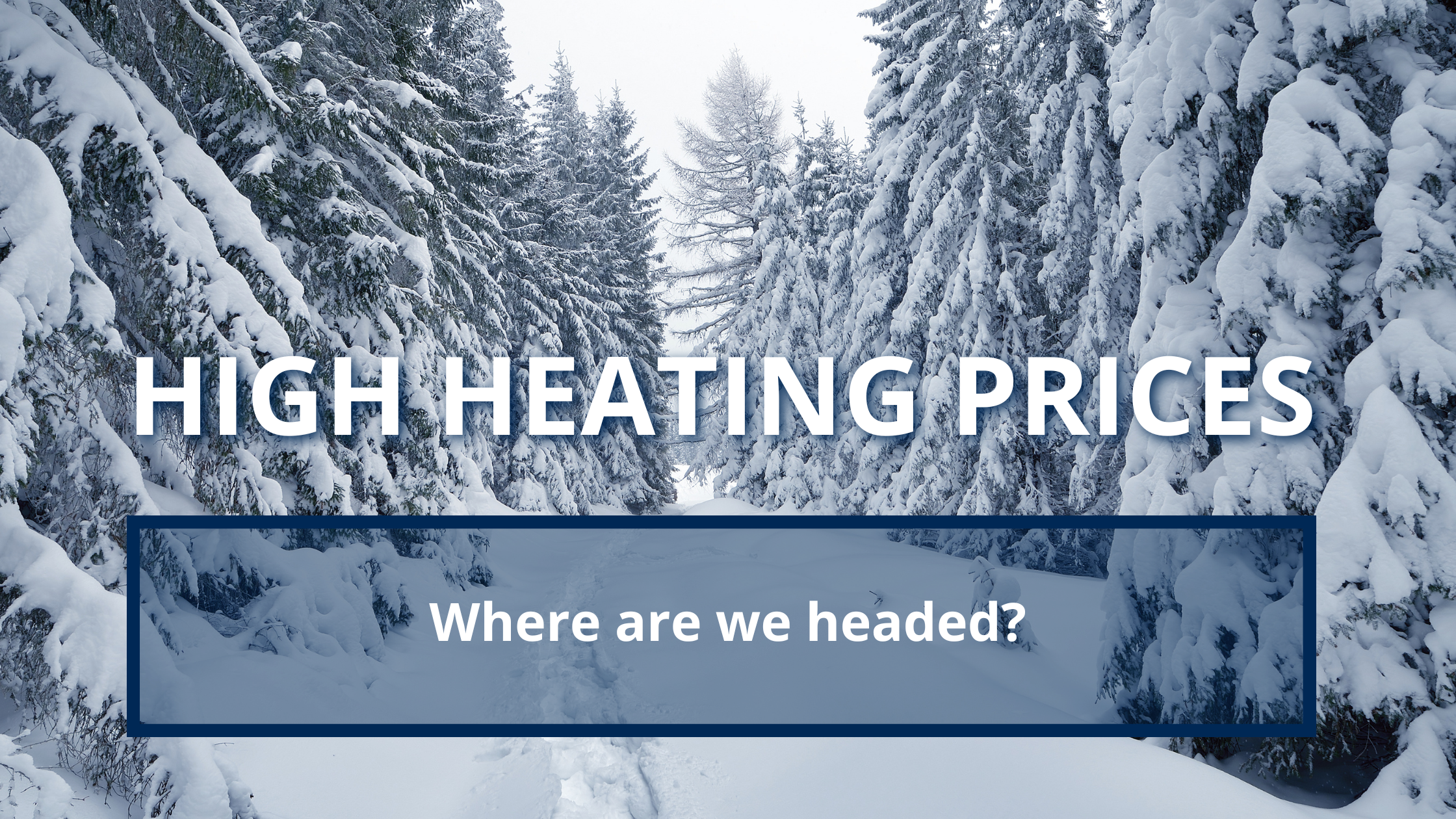 In recent weeks, gas and electric utilities have been announcing steep price hikes for the next few months – some starting on November 1 and some starting later. Consumers of heating oil and diesel fuel have also seen extraordinary retail price increases compared to a year ago. It's a topic that Green Energy Consumers Alliance has been monitoring with an eye toward the short run and the long run. So, when our good friends at Metro West Climate Solutions asked for a presentation on why energy prices are so high this coming winter and where are headed, we were happy to oblige and join them for a webinar on October 25. You can watch a recording of the webinar here.
The presentation covers:
Where retail prices are now for electricity, gas, and heating oil.
The Big Picture Causes (spoiler alert: Russia)
What's happening in the energy markets (it's a small world after all)
The Clean Energy Transition is Too Slow (clean energy is less expensive!)
Where is this going? Short-Term and Long-Term. (Metaphor: getting on a big roller coaster blind-folded)
Solutions (we have many!)
As mentioned at the October 25 webinar, energy prices in New England are expected to be volatile this winter, affected largely by how warm or cold it gets in Europe, Asia, and North America. So far, autumn has been very warm in Europe and that has helped keep natural gas inventories at a high level there. But that can change rapidly because there is not much storage capacity. Diesel is in very short supply in Europe and that is a big problem in New England because heating oil and diesel are essentially the same product.

Many expect that the winter of 2023/2024 could be even more expensive.