Offshore Wind puts Rhode Island back on track — but it has to be done right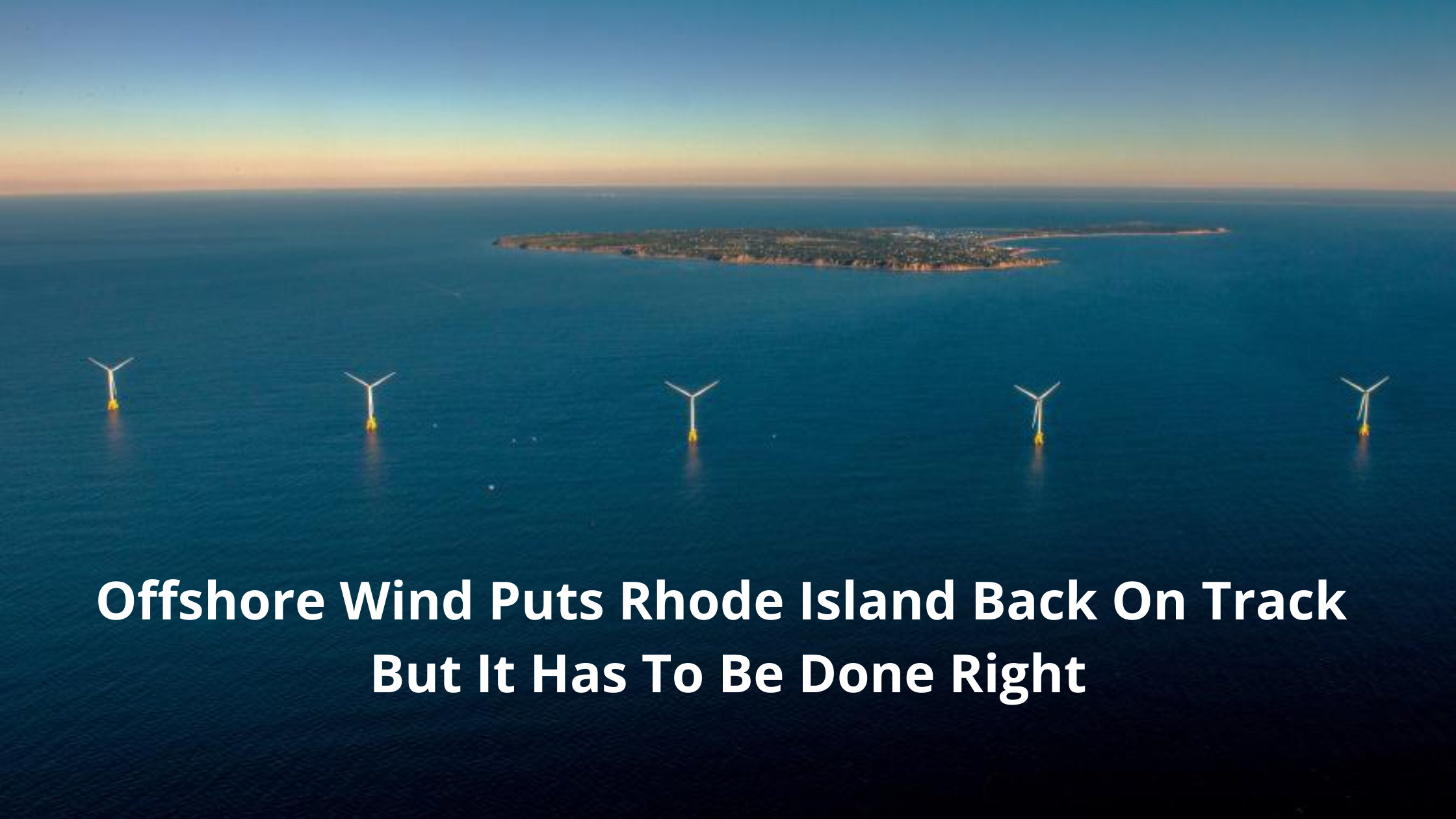 Green Energy Consumers Alliance welcomes the recent announcement that Rhode Island will look to procure up to 600 MW of offshore wind. In January, we applauded Governor Raimondo's goal of achieving 100% renewable electricity by 2030. Since becoming the first state in the nation with offshore wind turbines, Rhode Island has fallen behind on our clean energy goals. The offshore wind procurement is a necessary and clear step to getting us back on track to a low-carbon future.
Over the last year, Green Energy Consumers has participated in workshops on 100% Renewable Electricity, joined the newly formed New England 4 Offshore Wind Coalition, advocated for clean energy legislation, and spoken to hundreds of Rhode Islanders about green power. Throughout all of this, it has become increasingly clear: Rhode Islanders want a strong economy that runs on clean energy. Most recently, this impression was confirmed by a poll that revealed that Rhode Islanders rank climate change as their top issue after COVID-19. This offshore wind procurement responds to our need for climate action.
However, just issuing an RFP is not enough. Green Energy Consumers cautions that the RFP must be drafted and bidders selected to ensure an equitable and affordable project for Rhode Islanders. The RFP process should be held to a high standard of transparency, incorporating stakeholder feedback into every step. In particular, we believe that the RFP should emphasize the importance of siting offshore wind projects in a way least damaging to marine ecosystems and existing marine industries. The project should aim to create equitable, well-paying jobs. Finally, we strongly urge the state to pursue a procurement of the full 600 MW. The last large scale energy RFP in Rhode Island resulted in less than 60 MW of a total possible 400 MW — we don't have time to fall short again.
To make sure that offshore wind counts towards our climate goals, the procurement must be accompanied by an increase in the state's Renewable Energy Standard so that 100% of the state's electricity will be renewable by 2030. Even if the full 600 MW of offshore wind are procured, that gets us only 82% of the way to the Governor's stated objective for 2030. Now that the Governor has stepped up on clean electricity, it's time for the General Assembly to take action.
Related Posts
Green Energy Consumers Alliance has a long history, going back to 1997, of supporting Renewable Energy Standards...