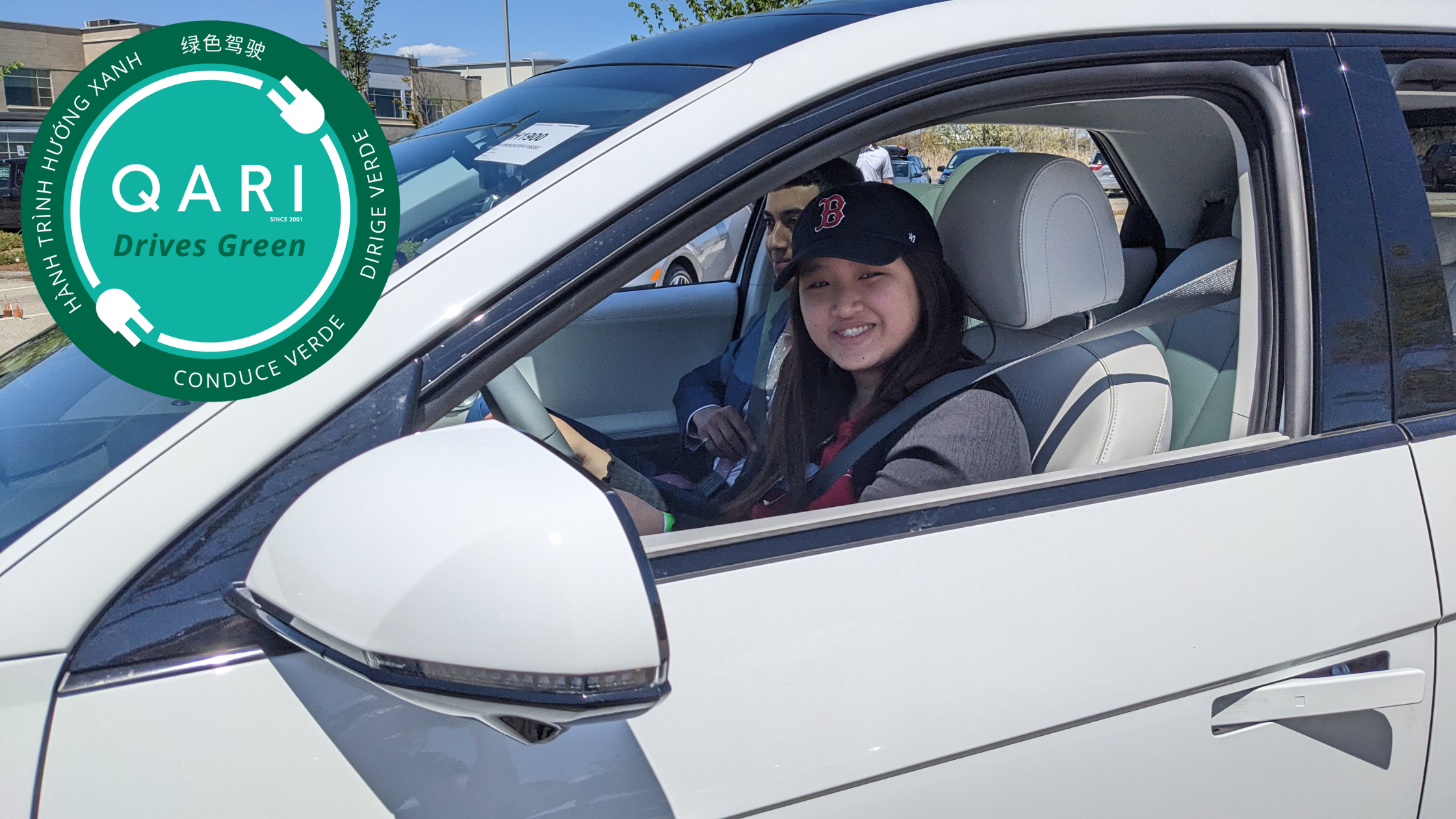 About one year ago, we published a blog announcing our new partnership with Quincy Asian Resources, Inc. (QARI). Since then, we've been hard at work, jointly hosting events about electric vehicles (EVs) and clean transportation and otherwise raising awareness about the benefits of EVs among the QARI community in and around Quincy, MA. A huge part of that work has been focused on making information about EVs accessible to people who do not speak English or are more comfortable learning in another language. We're excited to share that our Drive Green website resources about EVs are now available in multiple languages thanks to this partnership!
Learn about electric cars in Chinese, Vietnamese, Spanish, or Brazilian Portuguese
Thanks to the translation efforts of QARI staff, the standard educational pages we have on our website are now available in four additional languages: Chinese, Vietnamese, Spanish, and Brazilian Portuguese. When you arrive on the Drive Green part of our website, you will see a drop-down menu in the top right-hand corner that allows you to switch to any of these languages.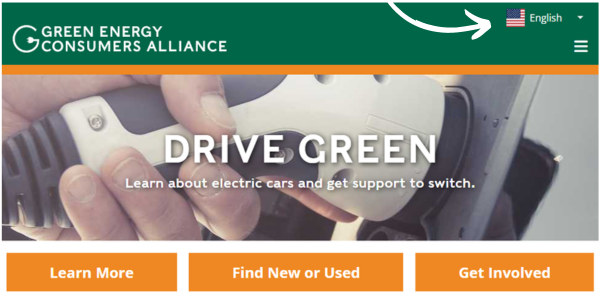 Once you switch to a different language, you can navigate through the pages the same way you would on the English version and read the same content in the language of your choice. Here, for example, is the "What is an Electric Vehicle?" page in Chinese.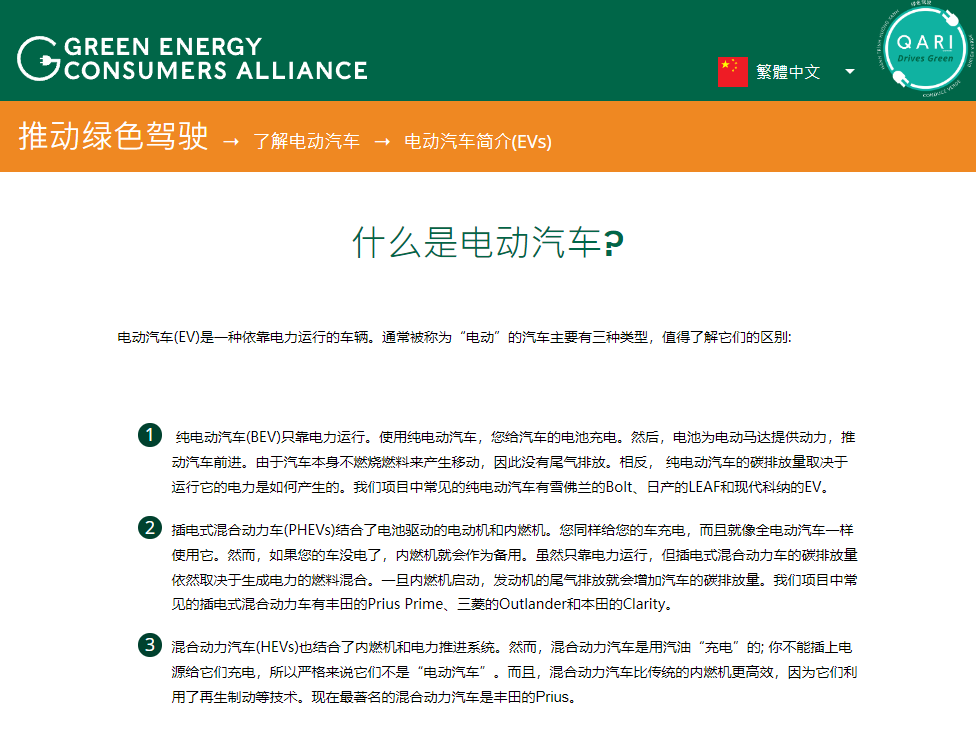 And here is a video showing you in real-time what the navigation looks and feels like.
Use our shopping portal in Chinese
Translating the educational pages on our Drive Green website was no small feat – there is a lot of text to cover. But translating our shopping portal, where information changes all the time as the car market changes, presented a whole other challenge. So far, we have succeeded in translating the tool into Chinese. Vietnamese, Spanish, and Brazilian Portuguese will be next up!
This is really exciting
From the get-go, a huge goal of our partnership has been to make information about EVs available in other languages. It took a huge amount of work – particularly among QARI's staff – to make this happen, and we are very grateful to them and to the Massachusetts Clean Energy Center's ACT4All program for making this effort possible.

There are lots of barriers holding back EV adoption among immigrant communities – the cost of the vehicles, the lack of access to charging infrastructure, etc. We can't force manufacturers to make cheaper vehicles, and we're trying to advance state policy that will make it easier for people to charge. In the meantime, we are so glad to be able to tackle another major barrier – language access – together.

P.S. A few weeks ago, Fangxue, Tina, and Anna got interviewed on the Energy Nerd Show to talk about this project. Check it out!