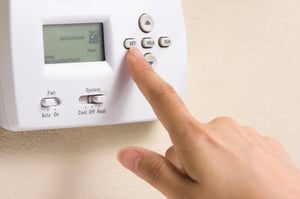 On Earth Day 2014 we compiled a list of 10 energy saving tips from Mass Energy and People's Power & Light members. We wanted to repost these amazing tips because now more than ever we know that energy efficiency is one of the most important and cost effective things you can do to reduce green house gas emissions.
Why is energy efficiency so important? According to the American Council for an Energy-Efficient Economy (ACEEE), energy efficiency is the cheapest resource we have. As in, the country gets more bang for our buck by investing in energy efficiency programs than it will by investing in any form of energy production. Every single American can do their part to save energy in their home, and it will be great for our pockets, our economy, and our planet.
Top 3 energy-saving tips from Mass Energy/PP&L
Before we unveil our members' tips, we want to give you three of our best energy efficiency practices. These three things should always be at the top of any energy-saver's to-do list.
Get your heating system tuned up regularly. Oil customers should do it once a year!

Get a no-cost home energy assessment through National Grid in Rhode Island, or through Mass Save or your local municipal utility in Massachusetts. This no-cost service will help you identify steps you can take in your home to save energy and money.
Sign up now: Massachusetts no-cost home energy assessments
Sign up now: Rhode Island no-cost home energy assessments
Take advantage of rebates that you can access through the programs listed in #2. Visit dsireusa.org to search for the rebates in your area.
To read more recommendations on energy efficiency, visit www.massenergy.org/energy-efficiency (Mass.) or www.ripower.org/energy-efficiency (RI).
And don't forget to check out the ACEEE's Earth Day top 10 most effective energy-saving tips from the experts!
Top 10 real-life energy-saving tips
And now for our members' tips!
I installed a programmable thermostat to control when we need the heat to be on and when we don't! You would be amazed at the difference a few degrees can make. -Thomas K., Discount Heating Oil Service member
Or along the same vein: Purchase a Nest Wi-Fi thermostat. It has saved me over 20% on my heating and air conditioning bill. -David K, Discount Heating Oil Service member
Take advantage of your window blinds [or put up curtains]. In winter open toward the south and heat your house with the sun's warmth. Each night close them tight to help hold in the heat. In summer use them to keep out the sun's warmth. -Susan A., Discount Heating Oil Service & New England Wind Friends member

Install an energy efficient heating system. With my efficient boiler and recovery heat system, I use 30% less oil every year. After 7 years, my system has paid for itself. –Anonymous, Discount Heating Oil Service member
Insulating! We insulated our attic with spray foam, insulated our basement including our bulkhead, and put insulation foam board in the inside of our kitchen cabinets. -Natalie C. & David K., Discount Heating Oil Service members

We make a point of telling and showing [our children] that we recycle, turn off lights and the faucet, turn the heat down when we leave and cover our old windows for winter. We plant seeds for our own garden and talk about packaging and how food travels when we shop. Bringing kids up with knowledge of how we impact the world and use energy is our most important contribution to bettering our environment. -Carrie H., New England GreenStart member

Stop using your dryer! Dry laundry on a line in the basement in the winter and outside the rest of the year. Your clothes will last longer, you use less energy, and your energy bill is lower. -Warren H.& Dan O., Discount Heating Oil Service members
Our two cents: Dryers account for almost 6% of residential electricity consumption! So, this tip could save you more money than you think: 6% of a normal utility bill ($150) is almost $10 per month! That sure makes hanging a line in the back yard worth the effort. Don't have room to hang a clothesline? Check out this cool laundry rack from IKEA. Taking up about 6 square feet in your house, it holds an entire load of laundry! Plus, it's only $15 dollars - it pays for itself in two months!
Our kids have a knack for leaving bathroom lights on. We installed motion sensor light switches for all the bathrooms and set them to go off after one minute. No more lights left on all night! -Chris J., Discount Heating Oil Service member
Our two cents: These light switches only cost about $20-30 and you can get them at most hardware stores, like Home Depot, and install them yourself.
Start a bike riding program for young people and pretty soon they are riding their bikes everywhere and not driving. -Edward R., New England GreenStart member
Our two cents: Programs like this already exist in some communities, and they make a huge difference! Check out Bikes Not Bombs located in Jamaica Plain, MA (they provide tons of biking info and events on their website) and the Rhode Island Bicycle Coalition. If a program does not exist in your community, use these groups as inspiration to start something up!
Grow your own food. For the cost of seed packets, a little time and water, you can grow your own fresh, nutritious produce. This grows local food security. It also saves cross-country or international transportation costs of fuel and greenhouse gas pollution. -Sanne K., Discount Heating Oil Service member
Our two cents: If starting a garden of your own sounds intimidating, there are other options to the same end. Green City Growers is a Boston based company that will build a raised bed in your yard and teach you how to maintain it. It's a perfect intro into the gardening world! Also community-supported agriculture programs (CSAs), AKA farm-shares, are a great way to get the benefits of homegrown food without growing it yourself. Here's how it works: you pay up front to receive a weekly share of produce from a local farm, your payment funds the farmer's season, and the harvest is delivered to you each week. It's that simple! Check out FarmFresh.org and plug in your zip code to see CSAs in your area.
Buy less stuff! According to EPA (Sept 2009 systems based analysis), provision of goods and materials contributes 38% of greenhouse gas per capita contributions, vs. 12% for food, 12% personal transport, 31% building operations. -Jeanne C., New England GreenStart member Energy
Our two cents: This might seem hard at first, but the key is to realize your reuse potential. Think of all the things you throw away: a lot of things can be reused for something you might buy later on. Check out this great list from Mother Earth News: Reusing Things: 100 Ideas of How to Reuse Commonly Thrown Away Items.
Hungry for more? Download our printable Green Home Guide: