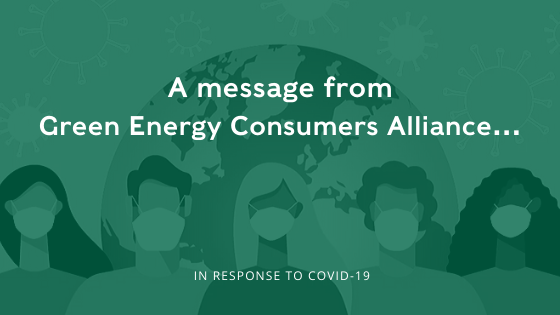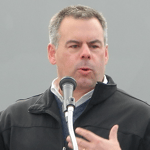 Larry Chretien is the Executive Director at Green Energy Consumers Alliance.
It's fair to say that we are all more concerned about the health of ourselves and loved ones right now than anything else. But here's a brief rundown on how our organization is managing in this difficult time.
We normally work out of two offices, one in Boston and the other in Providence. Almost all of us are working from home now. Some staff will be going into the offices briefly to use the printer and mail letters. We are monitoring voice mail messages and will return them as soon as possible. If you can use email, that's the best way to reach us. We will respond promptly during business hours at hello@greenenergyconsumers.org. We will post updates on our website and on an auto response from that email address.
We had a number of great events planned. At this time, those are all on hold indefinitely. Our programs otherwise will continue to be available to consumers looking to explore heat pumps, electric cars, renewable energy, green municipal aggregation, and other green energy options. Our website, blog, and social media spaces will be continually updated with great information and webinar opportunities.
If you follow us on Facebook, Twitter, or LinkedIn, stay tuned for more on the programs we operate and our efforts to promote better energy policy at the state and local levels.
Aside from health, we understand that many folks are going to be impacted greatly in a financial sense. Our employees will be shielded from economic impacts as much as possible. Hourly workers will not lose out due to the virus and we will offer supplementary sick time to anyone who contracts the virus.
Due to the fiscal impact, if you are in a position to provide us with any amount of financial support, please do so. It would be greatly appreciated. You can contribute on-line.
Finally, if you have any questions about this note, please email me at larry@greenenergyconsumers.org.
Take care,
Larry Chretien