During the early years of the electrification era, the choices in electric vehicles were slim. The earliest version of the Nissan LEAF offered a comforting dose of normalcy but unfortunately was accompanied by a small electric range. Then came the super-suave Tesla with more of everything, including the sticker price. But it wasn't until the Chevrolet Bolt came on to the scene that consumers finally had a car to choose that was highly functional and affordable.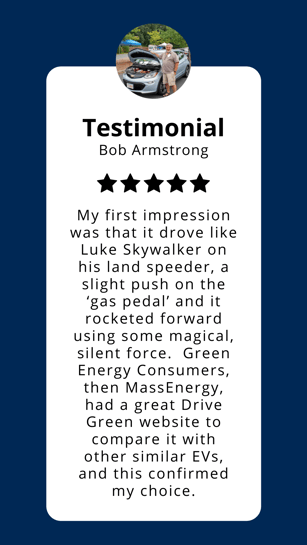 "Basically a computer on wheels, with a big battery giving almost 250 miles of range, small electric motor, no oil to change, no tune-ups, no radiator, no muffler, no transmission, essentially no maintenance," says Bob Armstrong, one of our Drive Green Ambassadors. "The car I'd been waiting for had finally arrived."
Green Energy Consumers has helped consumers purchase over 400 Chevy Bolts through our Drive Green Program. And now, Chevrolet (part of General Motors) has introduced the brand new 2022 Bolt EUV that promises a sleek and bold electric future.

The Bolt EUV is a bit larger than the Bolt 2021 model with an extra 6 inches in length. And even though it is bigger, it falls only 9 miles short in the range department, listing with a 250-mile range. This will be the first vehicle produced by General Motors to come with the "hands-free Super Cruise driver assistance package."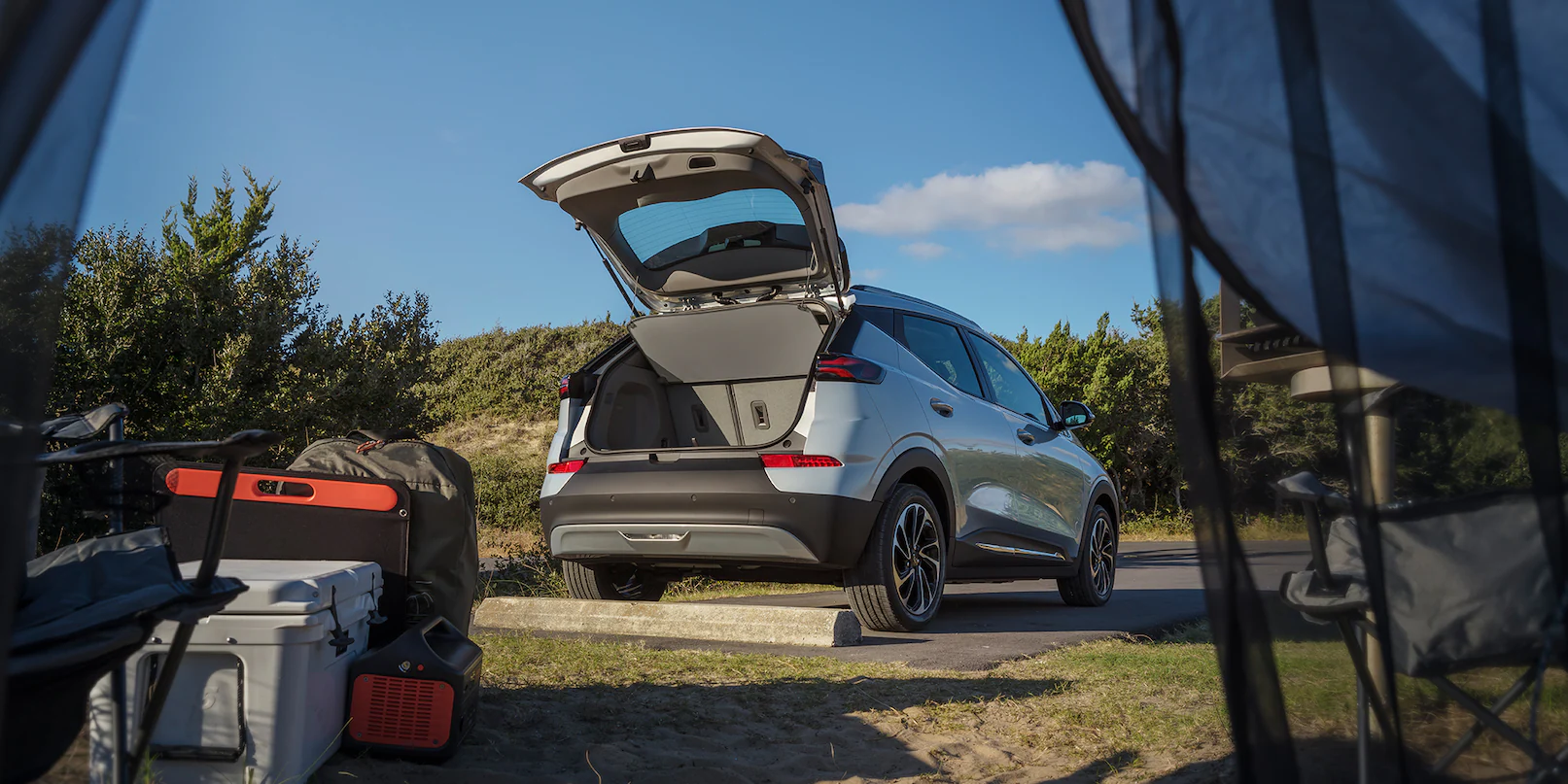 The Bolt EUV will utilize cameras, sensors and LiDAR map data to make long drives more comfortable. This feature is optional though and anyone can opt out and purchase the base model, which lists at $33,995.
Along with the base model, Chevy will be dropping a Launch Edition that starts at $43,495. This trim will include a light-up charge port, a sunroof, and a unique wheel design. These prices are the base Manufacturer's Selected Retail Price (MSRP) for online orders, but the prices may change when the cars become available at dealerships.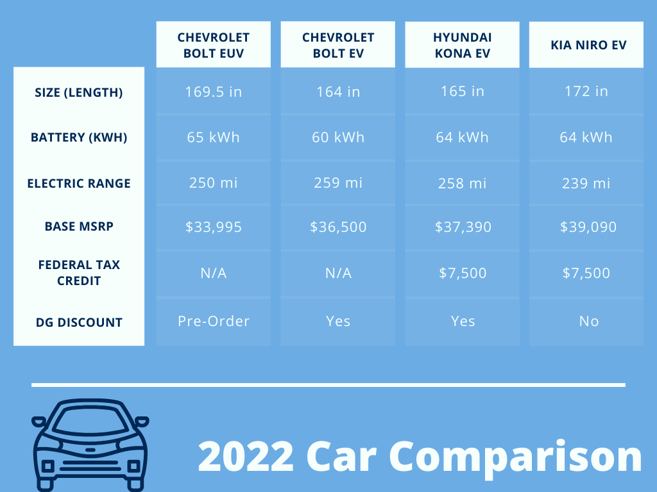 GM is hoping to entice more customers by offering to help cover most of the costs of installing a Level II Charging station with any purchase of the 2022 Bolt models. By the way, if you prefer the Bolt, Chevy will continue to make that. We will have both the Bolt and the Bolt EUV in the Drive Green program.
Currently the 2022 Chevrolet Bolt EUV is available only through pre-order and is expected to hit dealerships by summer 2021. Sign up through our Drive Green Program so you won't miss your chance to get the new Bolt EUV. As a reminder to Massachusetts residents, you can apply for the MOR-EV rebate to receive up to $2,500 whether you buy or lease.