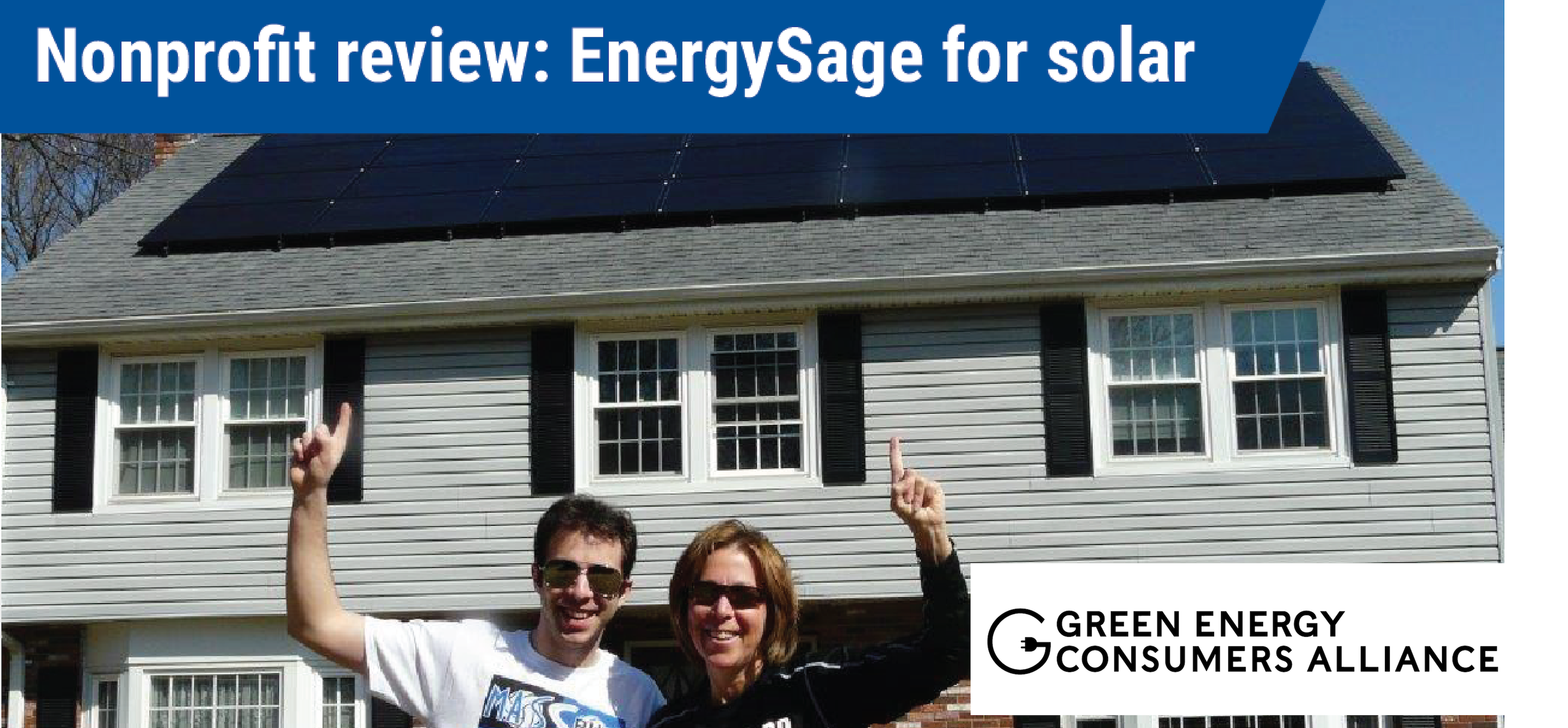 As a non-profit focused on both climate change and consumers, we have noticed that the complexity of solar contracts and cost of solar panels prohibit some people from moving forward with solar installation.
For years we have helped consumers to install solar by interpreting state programs, teaming up with state and municipal programs like Massachusetts Solar Connect, and even buying solar RECs from projects built before 2010. Now we've vetted an all-in-one solution that we're excited to share with our members and friends: EnergySage. Together, we're helping more and more people install solar.
Why you need help comparing solar installers
We got to know EnergySage in 2017 while working with them on Mass Solar Connect 2.0, a program of the Massachusetts Clean Energy Center.
Turns out that installers sharpen their pencils when they know you'll be looking at their quotes alongside others. An independent study from National Renewable Energy Lab (NREL) has shown that getting multiple quotes from a vendor-neutral aggregator, rather than contacting solar installers individually, yields significant savings driven by competition. NREL found that EnergySage saved 2017 Mass Solar Connect participants about 7% compared to the average MA solar prices at that time.
EnergySage has been offering this service to consumers in many states for years. They have an extensive online platform that makes researching, comparing, financing, and installing solar transparent, affordable, and clear. In other words, it allows you to get the solar info you need without all the hassle. Whether you rent or own a home or condo, you can use EnergySage's online platform to get up to 7 quotes.
Price isn't the only factor. EnergySage carefully screens all the installers it allows on the platform. You can choose your installer based on their service, their experience, and your friends' ratings too. And what about finding a local installer? In a world where big companies have big marketing budgets, it seems difficult to find out about the smaller installers. But EnergySage levels the playing field.

Why we like EnergySage
The web interface is designed to make choosing a solar installer as simple as booking a flight online.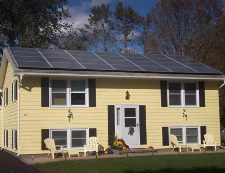 Once you register, EnergySage compiles competitive offers from national and local solar panel installation companies, all of whom are pre-screened and licensed to work in RI & MA. These bids are sent directly to you. EnergySage has no vested interest in promoting one over the other, and will work to help you choose the best for you. There's never a fee, because installers pay EnergySage for referring you to them.
You save time, you save money. But we like EnergySage for a number of other reasons, too.
Registration is quick and simple.
There are resources galore. For example, EnergySage offers a quick way to calculate your potential savings from a solar system with its Solar Calculator

, as well as a "

True Cost of Solar Guide

" for each state. EnergySage offers comparisons of financing options too.
Compare quotes, apples-to-apples. The platform allows you to compare up to seven standardized bids side-by-side, with unbiased guidance and ample research to help you compare options and installers.
Privacy. You can receive bids from solar installation companies who are interested in your solar project--without ever having to give them your contact information. EnergySage keeps this information private until you choose to share it with a bidder. The site also allows you examine solar companies' reviews and ratings.
Real live people. EnergySage has real live people who act as "solar advisors." Their job is to help you use the platform and access unbiased advice on your solar project so you can choose the most appropriate installer.
They even have options for renters, who can benefit from community solar through net-metering.
Solar is an excellent investment and an important step that a household can take toward a low-carbon future, but too often inaccessible when it doesn't need to be. Both Massachusetts and Rhode Island have taken great strides to make solar more affordable, and that's why we hope you won't wait to try out our new solar program in partnership with EnergySage. Registration is free and there's no obligation to install solar, but you might just find out that it's easier than you think.