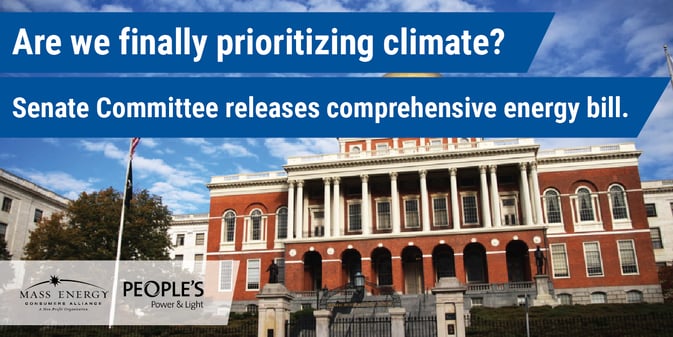 Earlier this week, the Massachusetts Senate Committee on Global Warming and Climate Change released a comprehensive omnibus energy bill, An act to promote a clean energy future: to protect our public health, create jobs, and reduce greenhouse gas emissions. The bill is a compilation of several pieces of legislation filed this session, including the important RPS & the Appliance Efficiency Standards bills, but it also reflects public input provided during a series of Clean Energy Conversations that Committee Chair Marc Pacheco hosted throughout the spring and summer. Several of the bills have received favorable recommendations from the joint energy committee of the House and Senate (read more about this below).
Goals of the Act
The legislation is intended to put Massachusetts firmly on course to combat climate change and includes the following measures: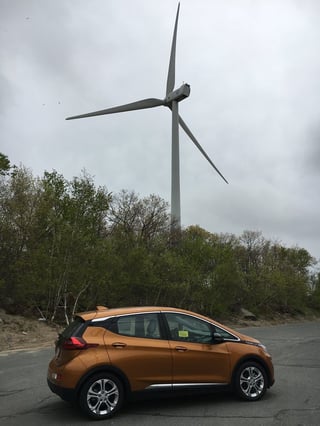 Accelerating deployment of renewables, making solar more accessible, promoting energy storage, more offshore wind, electric vehicles, and energy storage.
Proposing a mechanism for putting a price on carbon
Codifying a definition of Environmental Justice and ensuring full implementation of the measures included in an Environmental Justice Executive Order previously signed by Governor Baker.
Further codifying the

Supreme Judicial Court

ban on a pipeline tax and introducing reforms at the Department of Public Utilities aimed at protecting the interests of Massachusetts residents in pipeline infrastructure decisions.
A copy of the entire bill can be accessed HERE.
We will be following this bill as it moves through the Senate. Updates will be posted on our advocacy page.
Progress Made on Appliance Efficiency Standards and Increasing the RPS
Two bills we are taking active roles in promoting are included in the Act: A 3% per year increase in the RPS and stronger Appliance Efficiency Standards.
The Joint Committee on Telecommunications, Utilities and Energy (TUE) favorably reported Appliance Efficiency Standards out of committee and issued an extension order on the RPS bills until March 9. This opens up an avenue for crucial progress to be made on both issues now.
Appliance Efficiency Standards advances from the TUE Committee
In a recent blog post, we explained what efficiency standards for appliances and equipment are and how the potential benefits to consumers and the environment make standards the best clean energy and climate policy you've never heard of. Thanks in part to broad support from industry representatives, the utilities, low-income advocates, consumer advocates, and environmentalists, committee members reported the bill favorably out of committee. This is an important first step in advancing the issue to the point of a legislative vote. Stay tuned to see where it gets assigned next.
Committee consideration of RPS increase extended to March 9
A public hearing was held in September at which there was overwhelming support for achieving 50% renewable electricity by 2030. The goal requires a 3% per year increase in the Renewable Portfolio Standard. Business voices, health care advocates, grassroots groups, joined environmentalists in calling for the increase. Only the utilities testified in opposition. TUE is considering the bill and has extended their deliberation to March 9.
The RPS only drives development of new renewables to the extent that the annual requirement must be met.
Massachusetts' Renewable Portfolio Standard (RPS) – the required minimum percentage of new renewable energy content that Eversource, National Grid, Unitil, and competitive suppliers are required to provide to customers each year – has been an essential driver of renewable energy development since first implemented in 2003. The current rate of increase is 1% per year. The RPS only drives development of new renewables to the extent that the annual requirement must be met. As we've written before, analysis released last May shows that an increase in the RPS will not only drive demand for new renewables, it will generate jobs, reduce emissions by displacing fossil fuels at a faster pace, yield public health benefits, and will reduce wholesale electricity prices.
The extension is great news! It suggests that committee members appreciate the value of the RPS and need more time to determine how best to proceed.
It also means that there is additional time for you to contact legislators to emphasize your support for an increase in the RPS and to ask committee members to favorably report the bill out of committee by March 9. With enough public support and pressure, this could be the year that we see an increase take effect. Your voice is critically important to this goal.