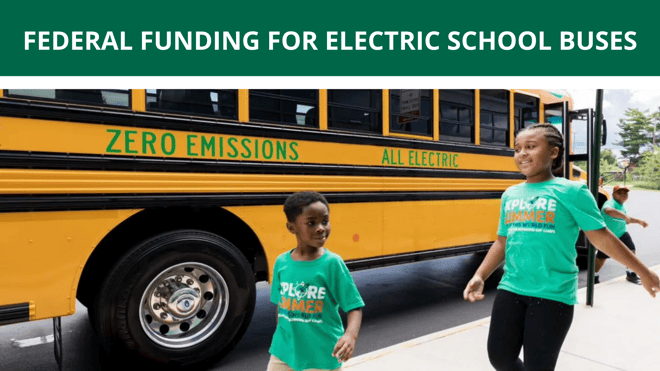 Cleaner school buses are just on the horizon! Recently the EPA announced the new Clean School Bus Program (CSB), which aims to replace school buses with more sustainable versions over the next five years with a whopping $5 billion as funding. For the first round, the EPA is offering $500 million worth of rebates, and applications are already open! If you are a decision-maker in your town, or an advocate trying to influence those decision-makers, take note: the deadline is August 19th!
The Infrastructure Investments & Jobs Act
Near the end of last year, President Biden signed the Bipartisan Infrastructure Law (otherwise known as the Infrastructure Investment and Jobs Act), which will be funding the Clean School Bus Program. Through rebates and awards, the EPA can help school districts replace old buses with either low or zero-emission models, covering up to 100% of the cost.
As previously mentioned, applications are open until August 19th, and in October the chosen applicants will be announced and notified. From there, the selectees will submit a payment request and will receive their new buses by October 2024! Here's the schedule direct from the EPA:
Activity
Date

EPA

accepting online application submissions

here

.

May 20, 2022 – August 19, 2022

EPA reviews applications and begins the selection process.

September 2022

Notification of selectees.

October 2022

Selectees order buses and infrastructure.

October 2022 – April 2023

D

eadline for selectees to receive new buses

and

install

eligible infrastructure

.

October 2024
Can my school district apply?
Short answer: Yes! As stated on the EPA's website, the parties eligible to apply are as follows:
State and local governmental entities that provide bus service

Eligible contractors - Eligible contractors are for-profit, not-for-profit, or nonprofit entities that have the capacity to (1) sell clean or zero-emission school buses or related charging or fueling infrastructure to school bus owners or (2) arrange to finance such a sale.

Nonprofit school transportation associations

Indian tribes, tribal organizations, or tribally controlled schools responsible for the purchase of school buses or providing school bus service for a Bureau of Indian Affairs funded school
Note that while private businesses that own fleets cannot apply directly, they can create a contractual agreement with an applicant to get their buses replaced as long as they serve a public school district. (See slide 15 of this PowerPoint for more details.)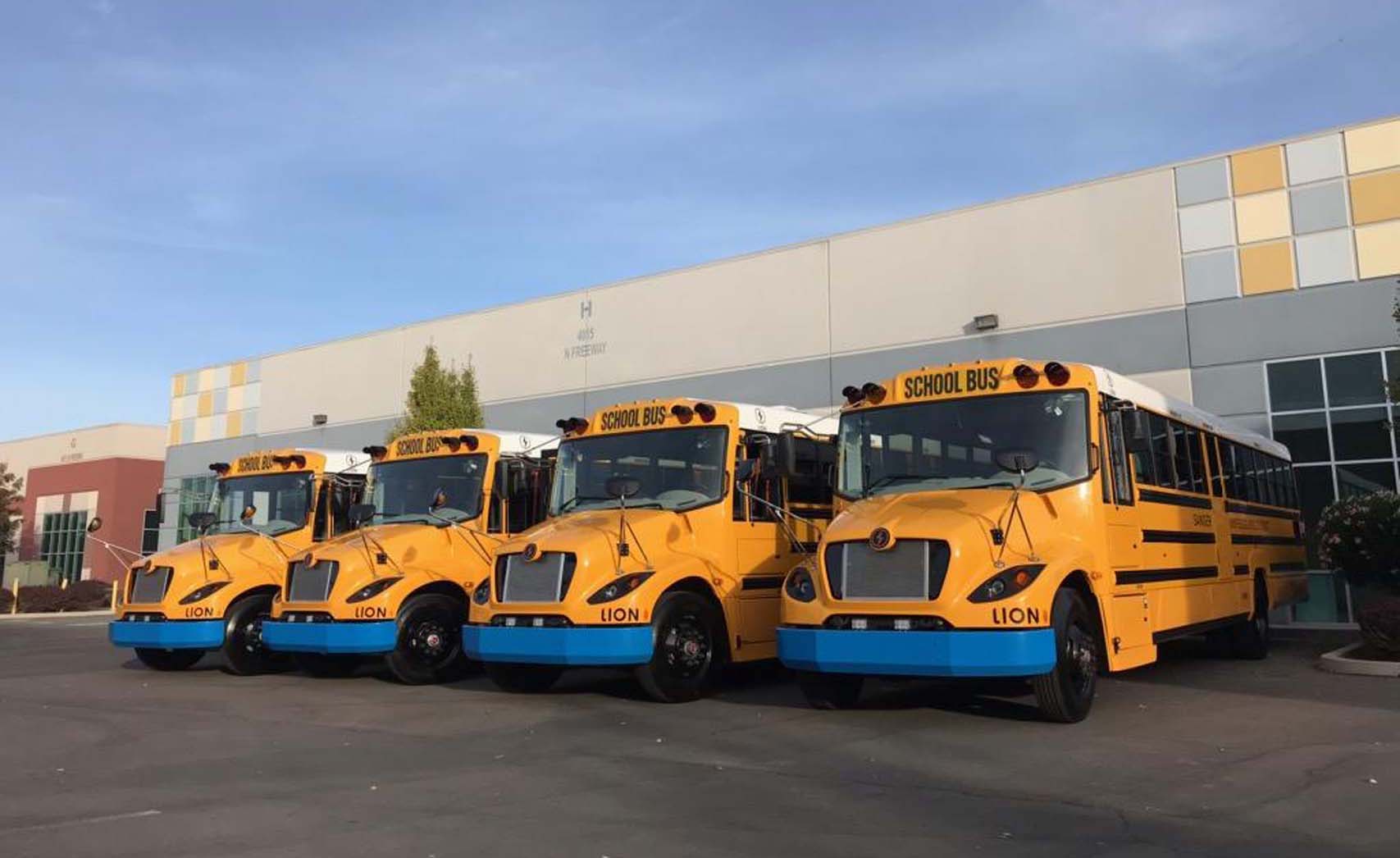 Each applicant can request funding for up to 25 battery-electric, CNG, or propane buses. However, here at Green Energy Consumers, we think 100% of those funds should go towards electric buses since low-emission buses still release greenhouse gases and pollutants that harm children's health. Those applying for zero-emission (ZE) school buses will also be eligible to receive funding for charging infrastructure as well. (The graph below from the EPA shows the maximum funding that can be given per bus.)
School District Prioritization Status

Replacement Bus Fuel Type and Size

ZE – Class 7+

ZE – Class 3-6

CNG – Class 7+

CNG – Class 3-6

Propane – Class 7+

Propane – Class 3-6

ZE – Class 3+ Infrastructure Funding

Buses serving school districts that meet one or more prioritization criteria

$375,000

$285,000

$45,000

$30,000

$30,000

$25,000

$20,000

Buses serving other eligible school districts

$250,000

$190,000

$30,000

$20,000

$20,000

$15,000

$13,000
Certain school districts are considered prioritized and not only will be given preference in the selection process but will also be offered additional funding. School districts that are deemed high-need or low-income, are considered rural, or are tribal school districts will be prioritized. In our two states, those school districts are:
Massachusetts
Rhode Island

Boston

Chelsea

Chesterfield-Goshen

Eastham

Fall River

Farmington River Regional

Gosnold

Hawlemont

Holyoke

Lawrence

Mohawk Trail

New Bedford

New Salem-Wendell

North Adams

Petersham

Pioneer Valley

Quabbin

Richmond

Rowe

Savoy

Southern Berkshire

Springfield

Up-Island Regional

Worthington

Central Falls

Foster

New Shoreham

Newport

Providence

Woonsocket
For a complete list of prioritized school districts click here.
What can I do?
If you are as excited about electric school buses as we are and want to get your communities' buses electrified, there are a couple of things you can do:
Learn more about the Clean School Bus Program.

A more detailed overview can be found

here

and you can find the application form

here.

The process may be a little confusing if you aren't familiar with it, so the EPA has provided a

Q&A

and is hosting a few

Related Events

over the next few months, including a live Q&A on July 27th to answer any questions. Additionally, the World Resources Institute has also provided a

guide

to help with the application process.

If you would like to stay up to date on the Clean School Bus Program funding, you can

subscribe to the EPA's newsletter

.

Get in touch with your town officials.

Contact your school committee members, your superintendent, and your city or town's sustainability director, if you have one! Ask them if they've heard of the Clean School Bus Program and tell them you'd like to see your community's school buses electrify. If they're put off by the August 19th deadline, remember that this funding will be annual for five years. So if they're not ready to apply this year, there's always next year!