Electric Vehicles & Mineral Mining: What We've Learned
People often ask us about the raw materials in electric vehicle (EV) batteries, their implications on human rights and the environment, and what's being done to lessen the impact. We are also concerned about these issues. As an organization doing state-based work, we are not experts in the global supply chain questions at the heart of these concerns. However, we are determined to educate ourselves and share what we learn. As a first foray, we've taken a deep-dive into one metal – cobalt – since it is the focus of most of the questions we receive. Here is what we've found.
What is Cobalt?
Cobalt is typically found alongside other minerals such as nickel, silver, copper, or lead. The powerful metal can create strong magnets, cutting tools, and vibrant dyes. It is also a critical part of the lithium-ion batteries that power our smartphones, laptops, electric cars and lots of other technologies. In 2019, approximately 140,000 metric tons of cobalt was mined across the world, with about 50% of the global supply going toward batteries.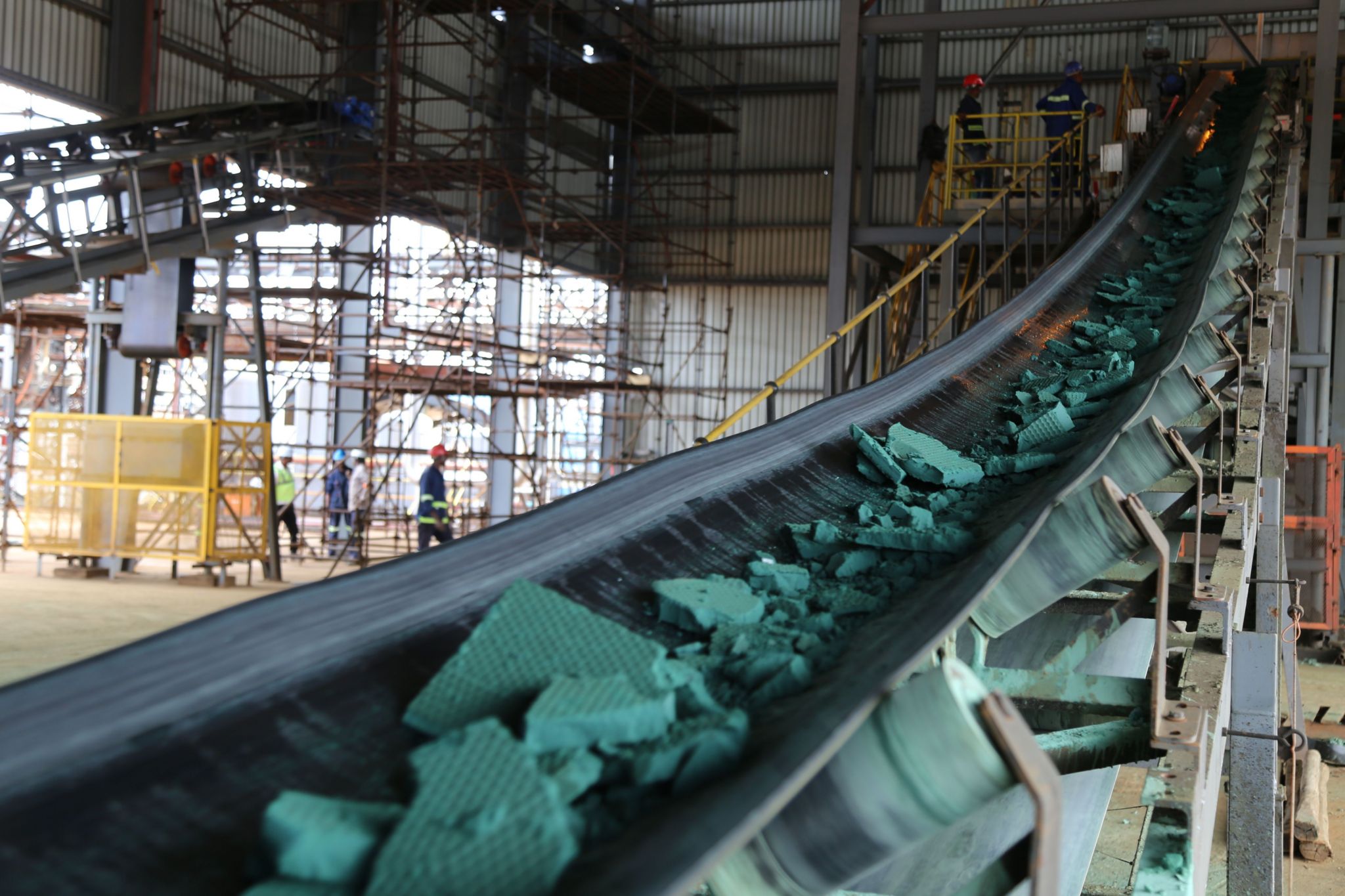 Image Source: BBC News
The amount of cobalt ranges in different electronic devices. For instance, a smartphone contains 5-10 grams of cobalt (comparable to the size of 2-4 pennies); whereas the typical electric car contains about 10-20 pounds of cobalt.
There are many different types of lithium-ion batteries, each of which has a different chemistry but generally, cobalt is used to keep the cathode (the negative electrode) stable. To learn more about battery chemistry, watch our webinar on batteries and charging.
Cobalt Mining Hazards
Cobalt reserves are spread out across the globe, with half of known reserves in the Democratic Republic of Congo (DRC). We focused our research on the DRC, since it is responsible for producing 70% of the world's cobalt supply.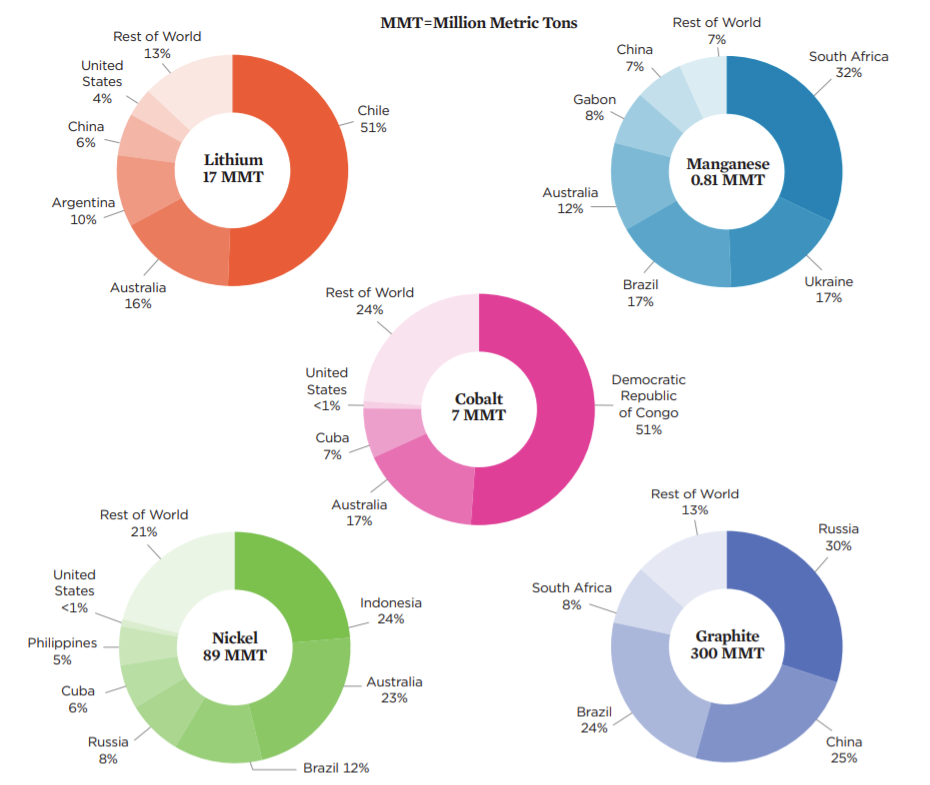 Global mineral reserves. Source: UCS.
While the DRC is the biggest producer of cobalt, China was the leading consumer of the metal with over 80% of its share going towards the rechargeable battery industry. China currently controls seven of the largest DRC mines and over half of the DRC's Cobalt supplies. Of the mines in the DRC that China doesn't own, most still sell the cobalt to China.
The cobalt industry has come under fire after consumers realized the human rights ramifications with certain cobalt mines, specifically within Artisanal and Small-Scale Mining (ASM) in the DRC. While there isn't a set definition for ASM, it has been defined as "mining by individuals, groups, families, or cooperatives with minimal or no mechanization, often in the informal (illegal) sector of the market." It's difficult to calculate exactly how much of the cobalt in the DRC is mined in this way, but this paper puts the estimate at about 15-20%, while this Nature article puts the figure at 10%. The rest is mined in larger scale, industrial mines.
Safety Hazards
As with all mining, there are safety hazards associated with cobalt mining, particularly artisanal mining. The Washington Post went inside the lives of artisanal miners in the town of Kolwezi and gave the impoverished miners a chance to voice their stories. In the town nicknamed the "Lungs of Congo," men and children spend hours digging for cobalt by hand, with no maps or hard hats and with minimal oversight. The hand-dug and poorly ventilated artisanal mines sit around 32 feet underground with no structural support. Miners say accidents are frequent, and many deaths go unrecorded.
Child Labor
Since one out of six people in DRC lives in extreme poverty, many children work in the mines if their parents can't find employment. In 2014, UNICEF reported that an estimated 40,000 boys and girls work inside cobalt mines across southern DRC.
Image Source: infocongo.org
According to Amnesty International, many go the whole day in grueling conditions without eating. With no way to verify how much cobalt they collected and its worth, they are often exploited by the local traders for their labor. Most children reported making only $1-2 at the end of the day.
Amnesty International released a report where they interviewed 90 miners, seventeen of them children as young as seven.
One 14-year-old stated that he would go down into the mine in the morning and wouldn't emerge until the following morning.

The children carry heavy loads of metal ores every day, sometimes weighing more than themselves, causing long-term damage on muscles, joints, and bones.

To get into the mines that contain cobalt, they must past security guards in the mining concessions. One girl reported that when they did not pay them off, they grabbed her friend and dunked her into a tank containing diesel oil.
Children who attend school still work 10-12 hours on weekends and holidays.

Many children reported constantly being sick after being exposed to the elements and working in extreme temperatures.
Health Implications
Long-term exposure to cobalt can have an enormous impact on the lungs, heart, ears, and eyes. Community members in mining towns have higher levels of cobalt in their urine and blood and they get even higher in those living closer to the mines.
When high amounts of cobalt find its way into the body, it can lead to strokes, cardiac arrest, loss of hearing and vision, kidney failure, fatigue, weight gain, and other thyroid dysfunctions.
What is being done?
Battery and car manufacturers are working to reduce cobalt consumption because their customers are demanding it, and also due to its high cost. They are doing that by: (1) researching and developing cobalt alternatives in the battery and (2) thinking about recycling. For an in-depth breakdown of these efforts, see this fact sheet from the Union of Concerned Scientists. Here are some specific initiatives that various actors are taking.
Industry
BMW

made a deal with Swedish battery company, Northvolt, which sources its cobalt only from Australian and Moroccan mines to eliminate child miners from their supply chain.

In 2023, LG and General Motors are expected to begin production of their latest battery called "Ultium," which is said to contain 70% less cobalt.

Start-ups like

Redwood Materials

, are working to bring battery manufacturing to the United States and increase recycling. They have become the largest lithium-ion battery recycler in

North America

.

Ford

has partnered with Redwood in an effort to make its battery manufacturing system a closed loop.

Proterra

, an electric bus manufacturer, is working with Redwood as well.
During its 2020 Battery Day,

Tesla announced that it would be making their cathode cobalt-free

.

They have not publicly stated this decision was motivated by ethics,

but the elimination of the metal is intended to reduce the cost of its cars.

The London Metal Exchange

took a stand against child labor by saying that it would ban or delist brands if they were not responsibly sourcing their metals. After teetering back and forth on how strict the rules would be, it does seem to be rolling back on those statements. The concern was how this stance would affect smaller miners and their livelihoods.

Many big-name companies like Samsung, Walmart, and Apple have signed the

Responsible Mineral Initiative

(RMI), which aims to set standards that would clean up the cobalt supply chain. The RMI

made cobalt a dedicated focus in 2017

and has given companies tools and resources to comb through their supply chain.
Non-Profit Organizations
Amnesty International

is the world's largest grassroots organization that has made it its mission to combat human rights violations around the world. Amnesty has conducted intensive research into the injustices in the DRC and written

numerous reports

breaking them down.
USAID

has set a 2020-2025 Country Development Cooperation Strategy (CDCS) that will hopefully bring communities in the DRC together. By recognizing the tenuous foundation in the country, "

USAID will better align its humanitarian and development programming, ensuring that short-term, emergency programming is layered and sequenced with longer-term development programming."
Governments
What should we do?
The use of cobalt in lithium-ion batteries has a heavy impact on the people working in artisanal mines. So, since electrifying transportation is crucial to reducing our greenhouse gas emissions, we need to do it humanely. Green Energy Consumers stands against these mining violations and we encourage you to do the same. Recently, we joined organizations around the world in signing onto a Declaration on Mining and the Energy Transition for COP26 to call for responsible mining practices. Manufacturers seem to be working on resolving those issues while still trying to ensure they give you the best product. And that may take time.
But climate change is no longer coming; it's here, and we're feeling the effects now. Electrifying transportation is crucial to reducing our greenhouse gas emissions. In Massachusetts and Rhode Island, transportation is the leading source of greenhouse gas emissions with looming effects on the environment and our health. Reducing tailpipe emissions will put us in the best position to stabilize climate change. Read more about the benefits of electric vehicles here.
We resolve to keep educating ourselves on this issue and we invite you to stay informed with us.